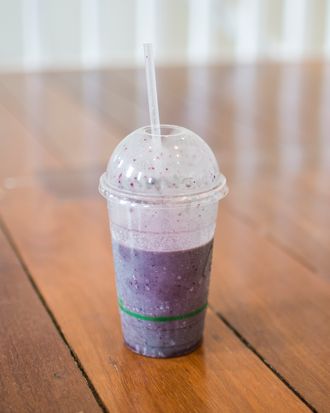 Photo: Jennifer A Smith/Getty Images
We've learned a lot in the 11 months since a crazed group of pro-Trump fanatics attempted to violently overtake the U.S. Capitol. Mainly, we've had the pleasure of finding out who exactly is the type of person that takes part in such an event. Did we want to learn this? No, and each detail that emerges is frankly more chilling than the last. The latest glimpse into the mind of someone who attempted to topple our democracy comes courtesy of Jenna Ryan, an insurrectionist who was sentenced to 60 days in prison after tweeting in March that she wouldn't go to prison because she was white. Instead of reconsidering her stance on, you know, attacking government buildings, Ryan is trying to look on the bright side and focusing on how best to optimize her time in prison. Her truly enlightened solution is to think of this sentence as … a wellness retreat.
"Here's the deal," Ryan begins in a TikTok video that I refuse to believe is not a skit. "I am going to prison in three weeks." She goes on to describe her plans of doing yoga and detoxing while behind bars and her hopes that the commissary will have "protein shakes and protein bars" because, of course, "you don't wanna eat green bologna." Her ultimate goal is apparently to lose 30 pounds during her two months in jail, which would make the entire ordeal "so worth it." The video, astoundingly enough, is captioned, "Keep Positive- Prison Fit Check."
The delusion required to construct this narrative is impressive, I must say. This is what PR experts mean when they say "spin." Why was Succession's Tom Wambsgans ordering spongey omelets to prepare for jail time when he could have been outlining a glow-up plan for bachelor life after his divorce from Shiv? Then again, there are some people who claim to have had a great time in prison, so I guess you never know.