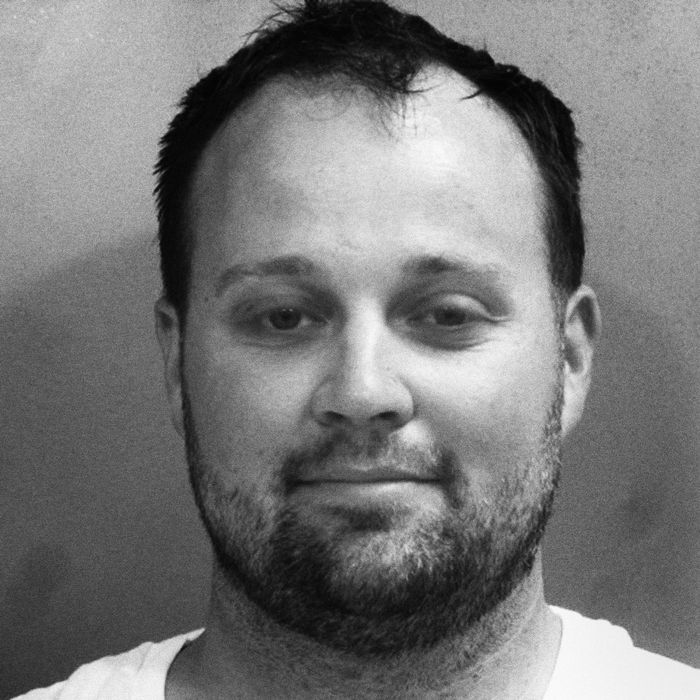 Photo: Handout/Washington County Sheriff's Office via Getty Images
Josh Duggar, who rose to fame as the eldest sibling on TLC's 19 Kids and Counting, has been found guilty of possessing and receiving child pornography. He now faces up to 20 years in prison and $250,000 in fines for each of the two counts.
In April 2021, Duggar was arrested at his home in Springdale, Arkansas, where he lived with his wife and six children. Federal prosecutors accused Duggar, 33, of downloading explicit material containing child sexual abuse on his work computer. After pleading not guilty to the charges, Duggar was granted a personal-recognizance bond that allowed him out of jail without having to post bail.
His trial began on November 30. Prosecutors presented the courtroom with logs of Duggar's internet use that showed he had downloaded the images, saved them, and shared private messages containing the files. In order to avoid software detection, Duggar used a password-protected partition and the same password as he did for personal and family accounts. He then proceeded to download child-sexual-abuse material multiple times over the course of three days.
Duggar has a long history of sexual abuse. In 2015, In Touch reported that Duggar had been accused of molesting five underage girls and a babysitter while he was a teenager in Arkansas. According to a 2006 police report, Duggar fondled his victims' breasts and genitals, sometimes while the girls were asleep. At the time, police had to stop pursuing charges against Duggar, as the statute of limitations in Arkansas — which was then three years — had expired.
Duggar's parents later told Fox News that four out of those five girls were his younger sisters. That same year, Duggar checked himself into rehab to treat his self-professed pornography addiction, and TLC canceled 19 Kids and Counting. 
Jim Bob, Duggar's father, defended his son for abusing his siblings, arguing that Duggar was himself a teen. "He was still a juvenile. This was not rape or anything like that. This was touching over the clothes," Jim Bob said. The judge in Duggar's child-pornography case ruled that jurors were permitted to hear testimony about his history of molestation.
Duggar's lawyers have said that they "respect" the jury's verdict but plan to appeal it. Duggar now awaits sentencing, which will take place in two to three months.