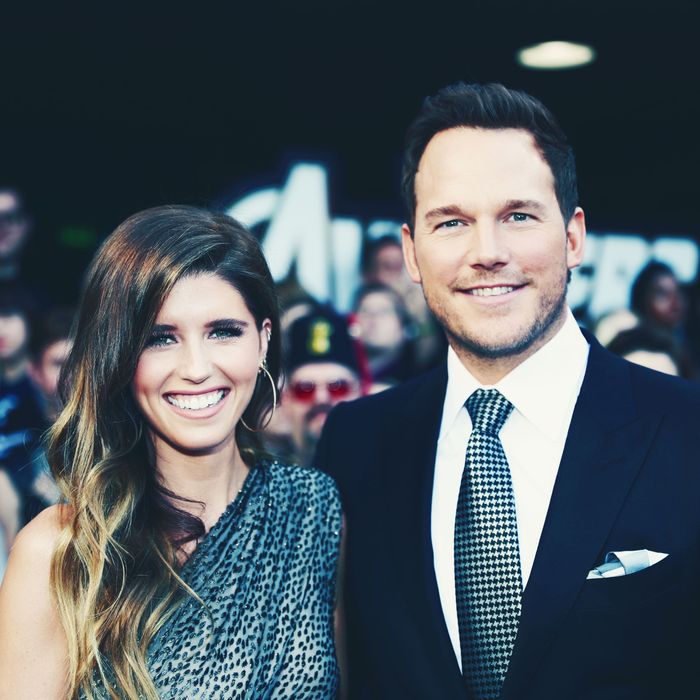 Photo: Rich Polk/Getty Images for Disney
Congratulations are in order for Hollywood's least lovable Chris and his "greatest treasure next to my Ken Griffey Jr. Upper Deck Rookie card." According to multiple reports, Chris Pratt and Katherine Schwarzenegger are expecting their second child together, though they have yet to confirm the news.
If true, this would be their second child as a couple and Chris's third child total — he shares a son, Jack, with his ex Anna Faris. Pratt and Schwarzenegger recently welcomed their first child, a daughter named Lyla Maria Schwarzenegger Pratt, in August of 2020, and though they haven't commented on the new reports, Pratt has previously spoken about his desire to have more children. "I would love to have more, as many as the man upstairs will provide," the actor told E! News in July of 2021. "We'll do it. I'll probably have to talk to Katherine about that, but my plan is, let's go."
The two are relatively private when it comes to their daughter. Neither posts family photos very often, and Lyla's face is always hidden or turned away from the camera to protect her privacy. That said, they haven't been shy talking about parenthood, especially on social media, where Pratt's eye-roll-inducing tributes to his wife are legendary. "She's given me an amazing life, a gorgeous healthy daughter, she chews so loudly that sometimes I put in my ear buds to drown it out, but that's love," he wrote on Instagram in November. "She helps me with everything. In return, periodically, I open a jar of pickles. That's the trade," he continued. Hopefully with baby No. 2 on the way, he'll be doing a bit more than opening a jar of pickles.