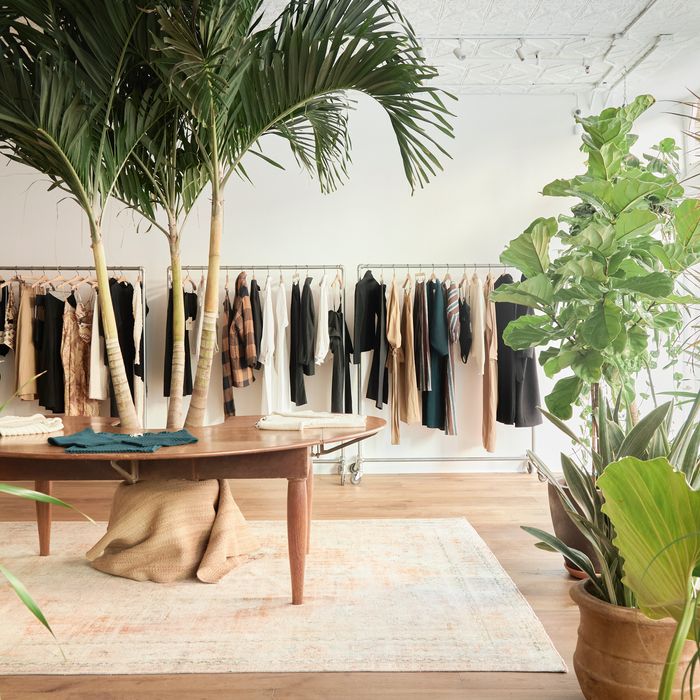 Photo: Courtesy of Mara Hoffman
With the supply chain backed up, this year's holiday season might include a lot more in-person shopping. Thankfully, new stores are opening all over the city.
We are tracking all the stores opening locations in New York City for the first time, organized here in alphabetical order and added to frequently. Stores that have had a large online presence, like Little Words Project and Aberizk, opened their doors, while seasoned designers like Mara Hoffman graced the streets of Soho with their debut brick-and-mortar stores. To see some of our favorites, read below.
Aberizk
Founded by Allison Aberizk and Justin Xavier in 2020, the concept store focuses on emerging designers and designer vintage pieces. The brick-and-mortar store features a wide selection of Jean Paul Gaultier mesh and early '00s Dior, ranging in price from $300 to upward of $1,000 for various vintage pieces. The store also features brands like Paloma Wool and Georgios Trochopoulos.
Location: 9 Spring Street in Soho.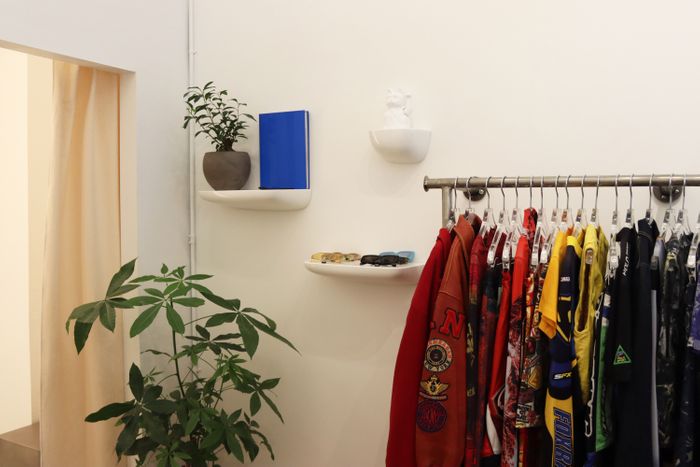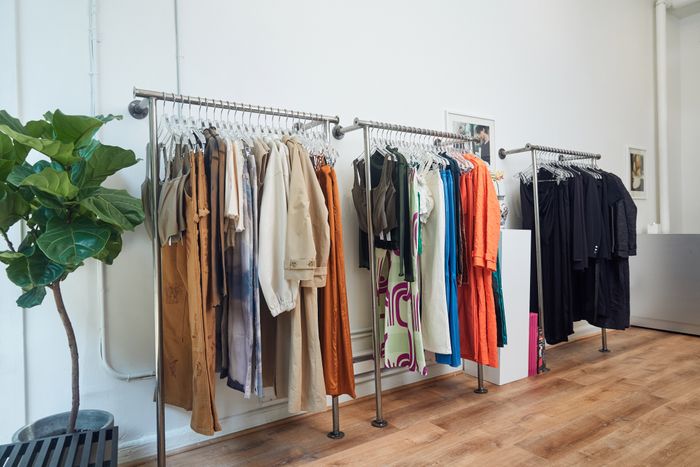 Âme
Celebrity-favorite jewelry brand Âme opened its flagship boutique in Soho. Baranowitz + Kronenberg Architecture drew inspiration from the architecture of the area and created a space to serve as a backdrop from the jewelry displays. The store even features a signature scent, created by perfumer Azzi Glaser. Each Âme piece is produced in New York City and ranges in price from $1,950 necklaces to $7,950 rings.
Location: 132 Spring Street in Soho.
AMI
Founded by Alexandre Mattiussi in 2011, this Parisian store just opened its first American Flagship in Soho. The store will offer a wide range of their products, including both menswear and womenswear, and exclusively feature pieces from the Ami de Coeur collaboration with the New York-based artist Kevin Lyons. The collaboration is four T-shirts and four hoodies, all unisex pieces ranging in price from $230 to $620.
Location: 77 Greene Street in Soho.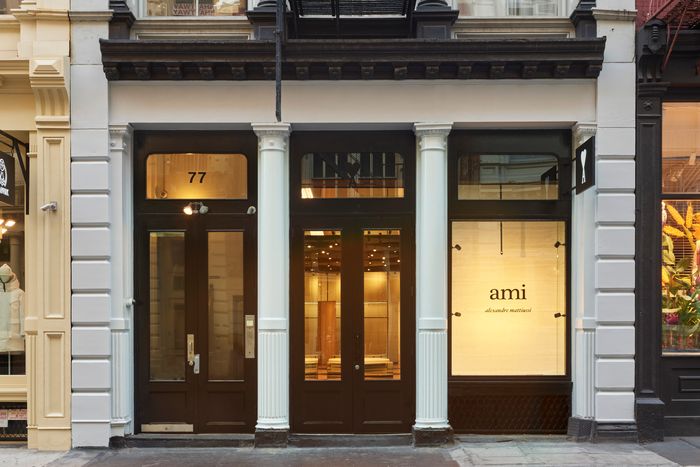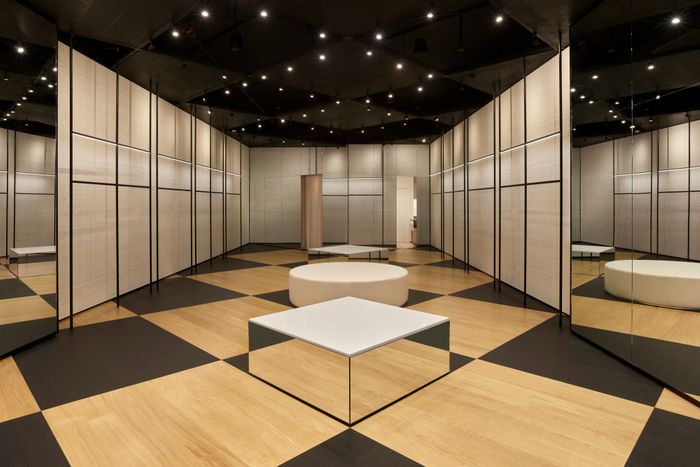 EDAS Studio
If you're searching for a more intimate way to shop, look no further than EDAS's new studio, which you can book an appointment to visit. Created by Sade Mims, EDAS offers unique bags and jewelry ranging in price from $80 to $400. The brand focuses on handmade jewelry, making each eclectic piece to fit the person choosing to wear it.
Location: 300 Morgan Avenue in Williamsburg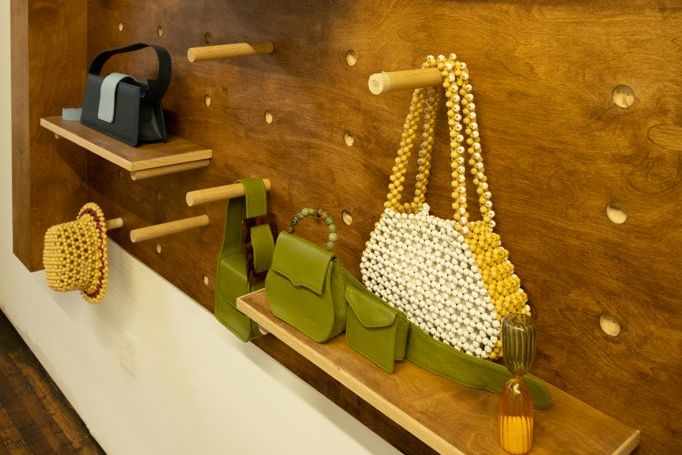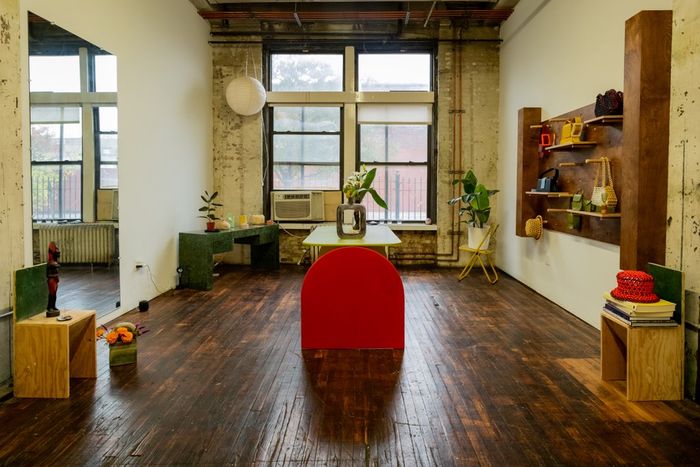 Kanuk
Say hello to the first international store for Canadian outerwear company Kanuk. Founded more than 50 years ago, the brand offers a range of puffy jackets for temperatures 5 degrees to -30 degrees Fahrenheit, and the store will also sell the brand's first midseason collection, called Kanuk +0. The coats start at the $500 mark, and the brand offers winter accessories too, including this season's favorite: a balaclava.
Location: 75 Greene Street in Soho.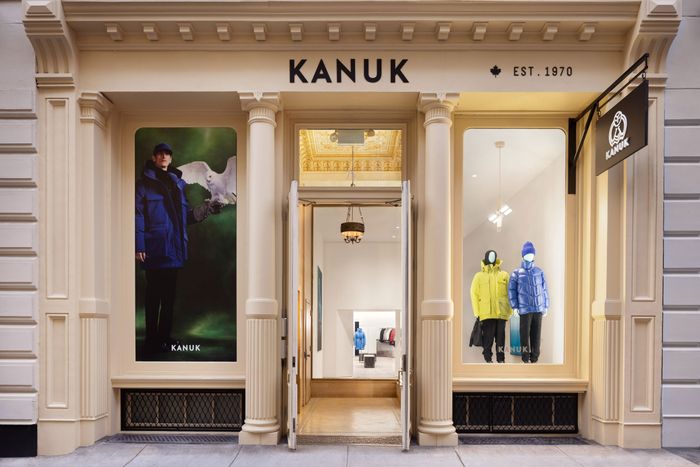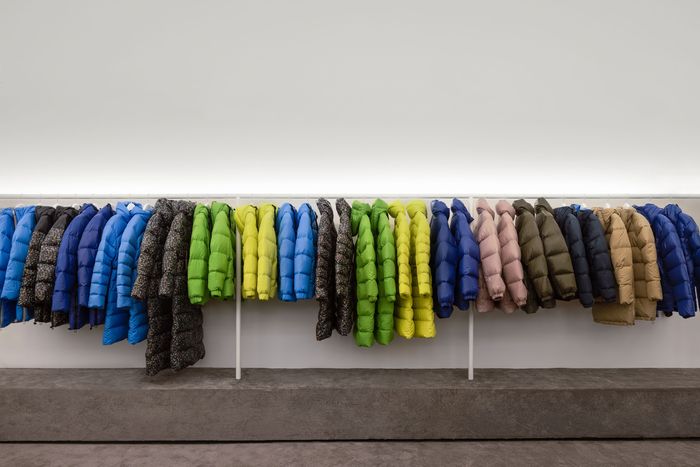 Little Words Project
From founder and designer Adriana Carrig, this colorful store is the first for the brand. Selling primarily beaded bracelets, ranging anywhere from $20 to $30, it will also carry self-help books and a custom bar to create your own beaded bracelet. The ambiance is friendly and fun, and Carrig said she wants everyone who comes in to feel like a friend.
Location: 374 Bleecker Street in the West Village.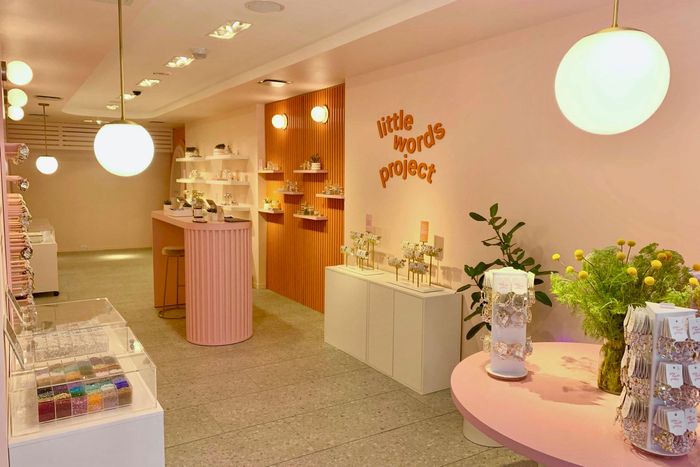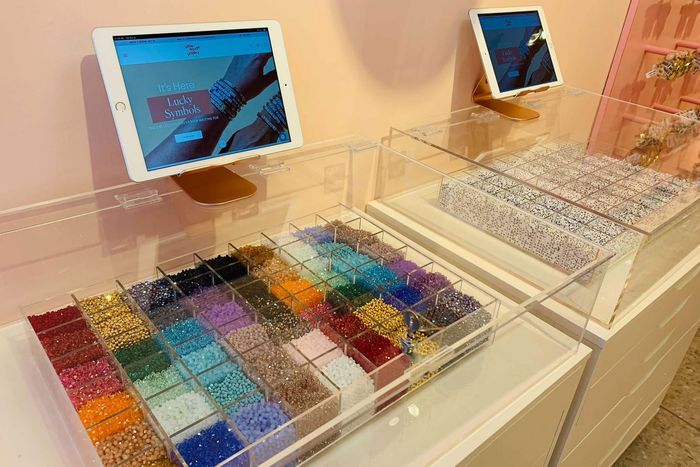 Mara Hoffman
After launching her brand over 20 years ago, designer Mara Hoffman has officially opened her first permanent store in Soho. The space, built alongside landscape designer Kari Elwell of Mingo Designs, focuses on plants and an open concept to make the space feel comfortable and welcoming. All collections, with dresses beginning around the $300 mark, and extended sizes will be featured in store.
Location: 183 Lafayette Street in Soho.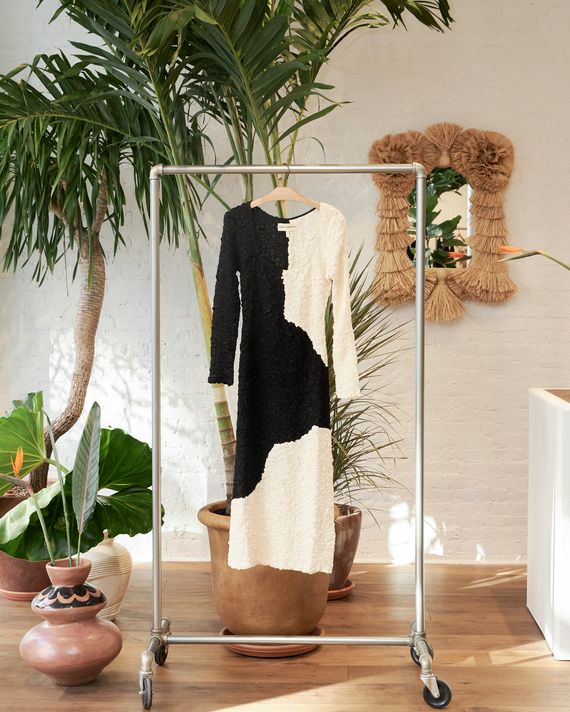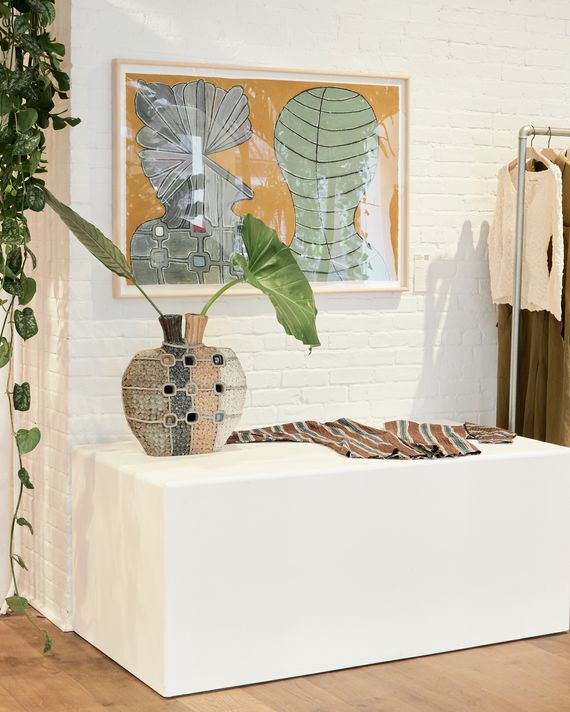 Parade
Gen Z's favorite Instagrammable underwear brand has officially opened its first store since its inception in 2019. The space was co-designed by founder and CEO Cami Téllez and designer Xavier Donnelly. The store features the brand's classic styles, like the Re:Play briefs priced at around $10 each, alongside newly launched categories including bodysuits, waffle loungewear, bralettes, and the Naked collection, featuring nude underwear. Parade's items are all featured in sizes ranging from an XS to a 3X, and for the week of December 12, the brand will donate a portion of sales to local New York nonprofit organizations.
Location: 577 Broadway in Soho.