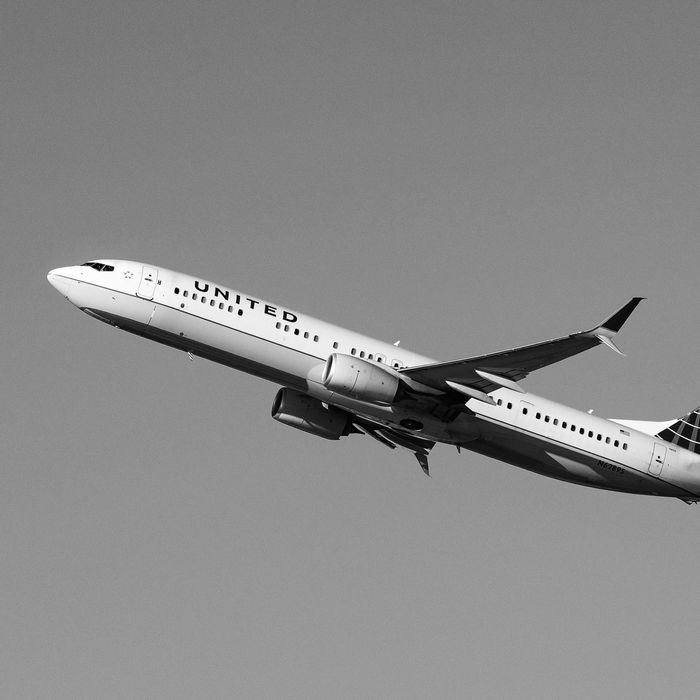 Photo: AaronP/Bauer-Griffin/GC Images
On Wednesday, a Virginia man was charged with sexual assault after a woman sitting next to him on a plane allegedly woke up to him touching her breast.
Ivan Lopez Jr., a 26-year-old man from Alexandria, has been accused of groping the woman on a United Airlines flight on December 24. Per court documents, the woman fell asleep on a flight from Las Vegas to Washington, D.C., and woke up to Lopez "repeatedly rubbing her right breast." She told FBI agents that the move was "not accidental" and that it lasted for about ten seconds.
Prosecutors told the Miami Herald that the woman yelled "Get away from me," at which point Lopez moved to the back of the plane and admitted to a flight attendant that he had sexually assaulted a passenger. The flight attendant told the FBI that he said he "thought he was in trouble and that he was sorry." He was moved further back in the plane to keep him away from the woman, and he allegedly apologized again and said he had a disability.
Lopez reportedly told the FBI he "wanted to get the woman's attention by poking her on her right shoulder" so he could ask what music she was listening to. He claimed that turbulence caused him to accidentally touch her breast. He's being formally charged with abusive sexual contact aboard an aircraft in flight, which holds a maximum penalty of two years in prison.