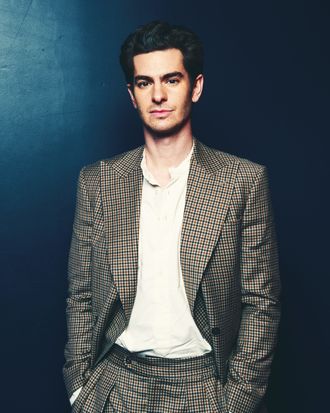 This man … is he handsome to you?
Photo: Amanda Edwards/Getty Images
Every day, I wake up in fear that Andrew Garfield does not know how handsome he is. I hope my beautiful boy is doing well and feeling gorgeous, I think. Well, today my nightmare has come true: Andrew Garfield was told he was not "handsome enough" to go to Narnia. I weep!
In a recent interview with Entertainment Tonight, the actor was asked about a rejection that has stuck with him given his recent starring role in Tick, Tick …Boom! "I auditioned for Prince Caspian in The Chronicles of Narnia," Garfield said, adding that he was "so desperate" for the part. "And that handsome, brilliant actor Ben Barnes ended up getting the role. I think it was down to me and him, and I remember I was obsessed." Which raises the question: Why not Andrew?
"'Why not me?'" he recalls asking his agent. "She eventually just broke under my incessant nagging, and she was like, 'It's because they don't think you're handsome enough, Andrew.'" Not handsome enough? My Andrew?! A crime!
This isn't the first time Garfield has talked about losing the Narnia role due to his looks. Apparently, talking to Entertainment Tonight awakens this specific memory because in 2016 he told ET nearly the exact same thing. "I think the feedback was 'He's not handsome enough,'" he said. "What can you do? Hey, I'm not handsome enough for Prince Caspian."
Good news is he's over it and doesn't care at all. "Ben Barnes is a very handsome, talented man," he said in his recent ET interview. "So in retrospect, I'm not unhappy with the decision, and I think he did a beautiful job."
To paraphrase a wise talking lion, don't doubt your value, Andrew! And don't run from who you are. (A very conventionally handsome man.)