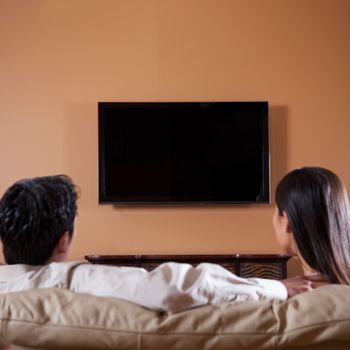 Photo: kali9/Getty Images
The first date is always a pulling-teeth kind of affair. At best, it's a boring coffee where maybe you swap astrological signs and a little sexual tension. Or maybe it's a romantic hike that ends in an emergency helicopter rescue. The pandemic ushered in the era of the Zoom date, which, no, thank you. Try getting locked inside a blind date's house for days during a COVID lockdown.
Earlier this month, that happened to a 30-year-old woman in China. The woman, who's identified by her surname, Wang, was planning to meet up with a blind date in the city of Zhengzhou, which was dealing with an uptick in Omicron and Delta outbreaks. Meanwhile, Wang was dealing with family members trying to set her up. She told the Paper, a Chinese-run news outlet, that her family had set her up with ten prospective bachelors because she was "getting old now."
Wang spent a week working through the roster when the fifth date invited her over to his house. "He wanted to show off his cooking skills," Wang said. The two ate a home-cooked meal, which sounds lovely, right? Then just as Wang was about to leave, the man's neighborhood was sealed off in a sudden COVID-19 lockdown. In addition to quarantine and mass testing, China has implemented these lockdowns as part of its zero-COVID strategy, sealing off neighborhoods and shutting down businesses as soon as residents test positive.
So Wang found herself stuck in her blind date's house … for days. To document the experience, which sounds like the premise of a Netflix pandemic rom-com, she posted a series of video dispatches to the platform Weibo. In the videos, which went viral, she soft-launches her blind date to the world in all his quiet domestic glory: He sweeps his house. He works on his laptop. He cooks for Wang, stir-frying tomatoes and eggs for her.
It's all possibly very sweet except for the fact that Wang didn't really vibe with her date, whom she compared to a wooden mannequin. "Apart from him being reticent like a wooden mannequin, everything else about him is pretty good," she said per CNN. "He cooks, cleans the house and works. Although his cooking isn't very good, he's still willing to spend time in the kitchen, I think that's great."
Wang ultimately deleted her blind-date content from Weibo, worried the viral attention was affecting her date's life too much. In a new video — filmed at, yes, his house — she explains that he is an "inarticulate, honest person" who "doesn't talk much " and who, I imagine, probably wouldn't appreciate videos of him being called inarticulate going viral. Anyway, Wang thanked everyone for their attention and expressed her hopes that the pandemic would end soon and that "single girls can find a relationship soon." It's not clear whether she is still in lockdown at his place. If she is, at least she's got the company of a quiet, honest guy who cooks.