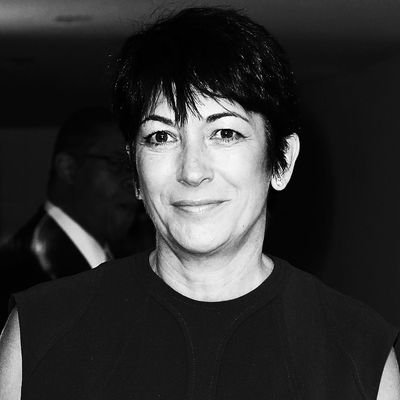 Photo: Jimi Celeste/Paul Bruinooge/Patrick McMullan
If you've been following the Ghislaine Maxwell sex-trafficking trial, you'll remember that last week she was found guilty on five counts: one count of sex trafficking a minor, one count of sex-trafficking conspiracy, and three counts of conspiring to transport minors with the intention of illegal sexual activity. Maxwell now faces up to 40 years in prison. (A sentencing date hasn't been set yet, and Maxwell's lawyers intend to appeal.) You may also remember that Maxwell, who was accustomed to a life of jet-setting luxury and unpunished crime, hates prison, where she claims she has been denied an eye mask for sleeping and was once served a moldy salad, among other complaints.
It looks like there's another reason for Maxwell to hate jail: While she was locked up at the Metropolitan Detention Center in Brooklyn, she was reportedly dumped by her husband, 46-year-old tech CEO and former Coast Guard officer Scott Borgerson. According to Daily Mail sources, Borgerson broke up with Maxwell over the course of a "dramatic" phone call she took from solitary confinement. A source said that the call "became confrontational" and that Borgerson told Maxwell he was seeing somebody else — a yoga teacher named Kris McGinn. While the timeline of Borgerson's breakup with Maxwell is unclear, reports suggest they were over before her trial began.
Borgerson started dating Maxwell in 2013, and the two kept their relationship so private Maxwell's siblings were apparently surprised to hear about it. Borgerson was married with kids when he met Maxwell, but he divorced his wife and quickly grew enamored of the luxurious lifestyle and the connections Maxwell afforded him. Maxwell, for her part, found Borgerson "hot" and "brilliant." According to reports from the Daily Beast, Borgerson loved to name-drop with acquaintances and bragged about having vegan dinners with the likes of Bill Clinton and attending Campfire retreats with Jeff Bezos.
But when shit started to hit the fan with the Epstein case, he backtracked, distancing himself from Maxwell and even denying the two ever dated. "I am not dating Ghislaine," Borgerson told the New York Post in 2019, when the search for his fugitive socialite wife was red hot. "I am home alone with my cat." And while Maxwell went to trial, Bogerson appears to have laid low, spending his days perusing New England wine shops and taking McGinn to the $3.9 million waterfront estate he used to share with Maxwell.
Well. If, like me, you were wondering where Borgerson was in the midst of all this chaos, there you have it. At the very least, the breakup confirms he really was Maxwell's partner and wasn't, contrary to popular belief, a fake husband.