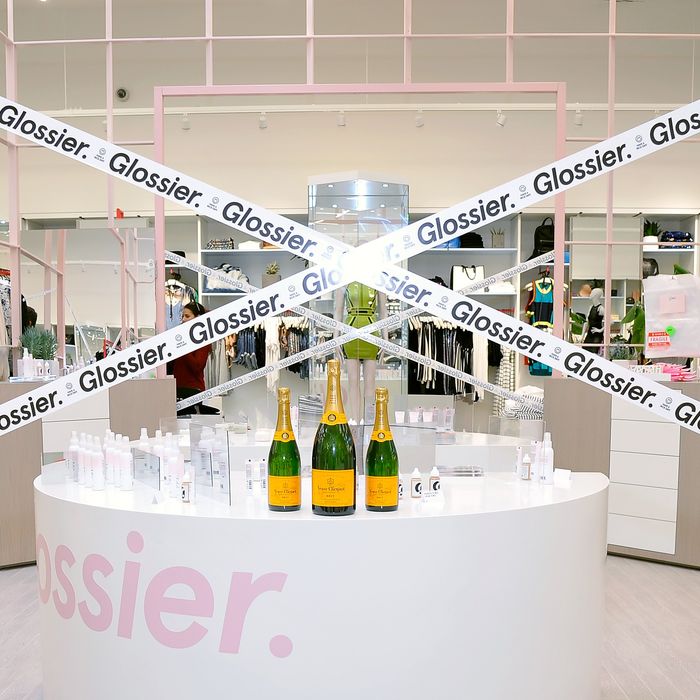 Photo: John Sciulli/Getty Images
Just six months after raising $80 million in Series E funding, Glossier has reportedly laid off one third of its corporate employees. The layoffs were announced this week in a company email from CEO Emily Weiss, who said that the company made "some mistakes" that led to the dismissal of 80 employees.
"We prioritized certain strategic projects that distracted us from the laser-focus we needed to have on our core business: scaling our beauty brand," read the email, per Modern Retail. Weiss continued, saying that the company "got ahead of ourselves on hiring." The layoffs are reportedly concentrated on the technology team, though not exclusively. "[We] are shifting our technology strategy to leverage external partners for parts of our platform that we're currently maintaining internally," Weiss reportedly wrote.
The past two years have been difficult for Glossier. First, the company laid off its entire retail staff, closing its retail stores due to the pandemic. And online sales have also gone down, with Business of Fashion reporting that Glossier saw a 22% dip in sales this holiday season in comparison to 2020.
Late last year, the company opened three retail stores — one each in Seattle, Los Angeles, and London — and reportedly has plans for more, but it's unclear how these layoffs play into the plans. "This was a difficult but necessary decision," said a spokesperson for Glossier, speaking to Business of Fashion. "We've always been a people-powered organization, and are grateful to all our current and former team members for their contributions to Glossier. We believe these changes leave us well-positioned as we continue to grow the brand long into the future."