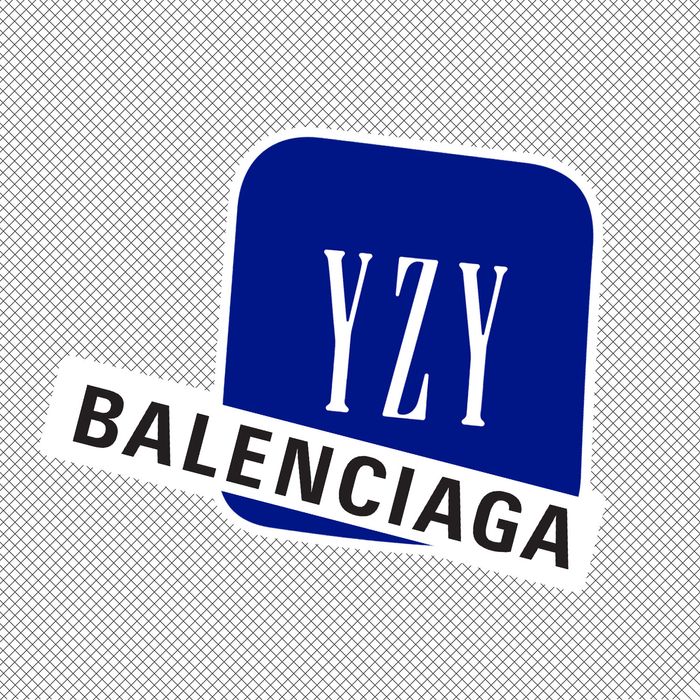 Photo-Illustration: The Cut; Photos: Courtesy of the brands
It's no secret that Kanye West loves Balenciaga. He has been wearing the brand from head to toe (literally) for some time now, shopping at the brand's stores like it's his job, and it seems to be rubbing off on the various people in his orbit. Kim Kardashian wore the label on numerous occasions last year, including to the Met Gala, despite filing for divorce from her Balenciaga-loving husband. More recently, Ye was spotted on a date with Julia Fox, who also wore a lot of Balenciaga, in addition to some Miaou thong pants. Clearly, Ye is a fan, specifically of Balenciaga's creative director, Demna Gvasalia (who now asks to be referred to as just Demna, Ye style).
Way back in 2016, Ye declared his allegiance to the designer, tweeting that he was going to "steal Demna from Balenciaga" shortly after he was appointed creative director. And when Ye says he's going to do something, he does it. (Sort of.) He collaborated with Demna on his recent Donda tour. And on Friday, Gap announced that Ye had "pioneered a new creative exploration within the Yeezy Gap universe," and that Demna was officially being brought into the fold for a collaboration. Introducing: Yeezy Gap Engineered by Balenciaga.
In 2020 Ye signed a ten-year partnership deal with the Gap, and Yeezy Gap was born. (This was just five years after he declared he'd like to be the "Steve Jobs of the Gap.") Ever since dropping a $200 bright blue puffer jacket last year, followed by a hoodie — both of which seemed to take notes from the famous, bulbous Balenciaga silhouette — Yeezy Gap has generated a lot of buzz. Now Ye is "keeping the energy going," as Fox would say, by joining forces with the man behind one of the most-hyped luxury brands of the last decade. The collaboration makes sense for everyone involved and will surely sell out as fast as Ye can hit send on a tweet.
"It is a vision come true to work with Gap and Demna, the creative director of Balenciaga, to make incredible product available to everyone at all times," Ye told Vogue.
For his part, Demna said he has "always appreciated the utilitarianism and the accessibility of Gap," and that it's in line with his sensibilities as a designer. (Balenciaga is currently selling pieces that riff on the Gap logo.) "This project allowed me to join forces with Ye to create utilitarian fashion for all," he added. Of course, Demna will remain at Balenciaga. But as for working with Ye: "There are very few people who I know, especially of Ye's caliber, who really understand my work so well," he said. "He makes me come out of my comfort zone and be a better designer. There's no ego when we collaborate, just a mutual drive to evolve and do something great and new."
Details around Yeezy Gap Engineered by Balenciaga are scarce, but the first drop is said to be expected in June 2022, with a second coming later in the year. Here's hoping Julia Fox will star in the campaign.