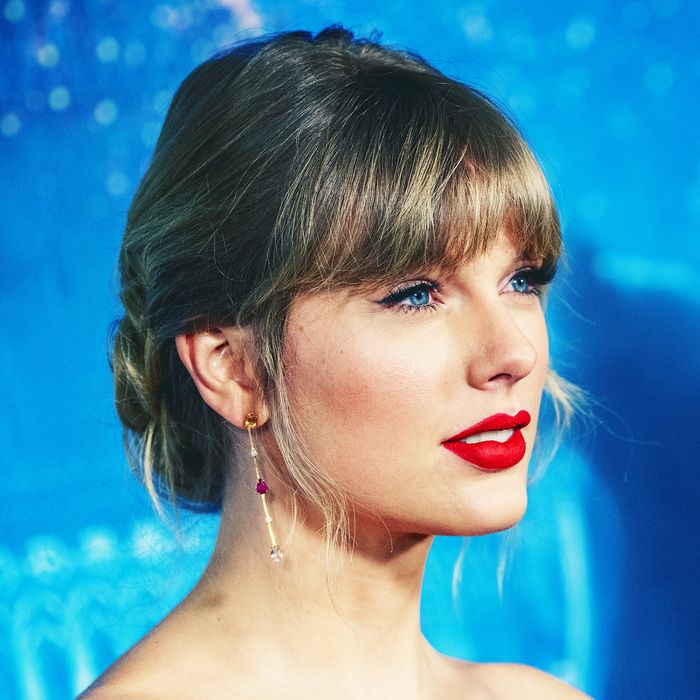 Photo: Roy Rochlin/FilmMagic
Early Thursday morning, a man was arrested after drunkenly driving a car into Taylor Swift's Tribeca apartment building, according to police. Per USA Today, around 3 a.m. he drove the wrong direction down Franklin Street — where Swift owns a townhouse and multiple apartments in a neighboring building — before reversing and slamming into the front of one of the buildings. He then jumped out of the car, tried to break into the building, and ripped off the door's intercom panel. He was later arrested and taken to a nearby hospital for evaluation and now faces two drunk-driving charges.
The driver, a 31-year-old Virginia man named Morgan Mank, is not the first person to allegedly try to break into one of Taylor's many residences. Multiple men have been arrested trying to get into her Tribeca townhouse, one of whom managed to take a nap in her bed. One guy broke into her Rhode Island mansion after taking his shoes off at the door to, as he told police, "be polite," as if that made his visit any less terrifying. Another stalker was sentenced to ten years of probation after violating Taylor's restraining order against him and sending threatening emails to her father. Taylor makes a point of avoiding saying where she is at any given point in time, because, as she once told CBS, "all my addresses are on the internet."
It's not clear whether she was in the building at the time of the crash.