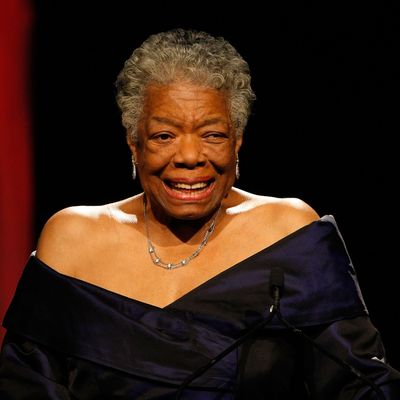 Photo: Jemal Countess/Getty Images for AWRT/2009 Getty Images
In 1999, the U.S. Mint started its 50 State Quarters Program, rolling out shiny new quarters that represented each state. Collection books were bought, coins were inspected and traded. It was the height of coin-collecting for millennials. That is, until the January 10 release of the new quarter featuring Maya Angelou.
Angelou, a renowned poet, author, activist, is the first Black woman to appear on the quarter, sharing the coin with George Washington. The new design features the author on the "tails" side, her figure standing tall in front of a bird's silhouette. Honestly, this Maya Angelou quarter is so pretty it almost makes me want to switch back to cash.
The quarter is the first release from the American Women Quarters Program, which will soon release coins with other famous women, including Sally Ride, Anna May Wong, and Wilma Mankiller, per CNN. And while I'm always down for a money makeover, knowing that Maya Angelou won't be on every quarter is a bummer. As is the fact that she has to share her shine with Washington. And the fact that the quarters will only be in circulation until 2025.
And while this a generally happy development (women on money, what a concept!) there are some taking issue with the value of the coin given to Angelou. On the January 11 episode of The View, Whoopi Goldberg made it clear that she was not impressed with the 25-cent value. "I want to point out that, not too long ago, we were expecting to have Harriet Tubman gracing the $20 bill, remember that?" she said. "But now it looks like the price has been slashed to a quarter." Goldberg clarified that "having Maya anywhere is a magnificent thing," but her point still stands.
Do I love the Maya Angelou quarter? Yes. Do I want the Maya Angelou quarter? Also yes. Would it be better if it was on a piece of currency that people actually use for more than laundry machines and parking meters? Definitely.