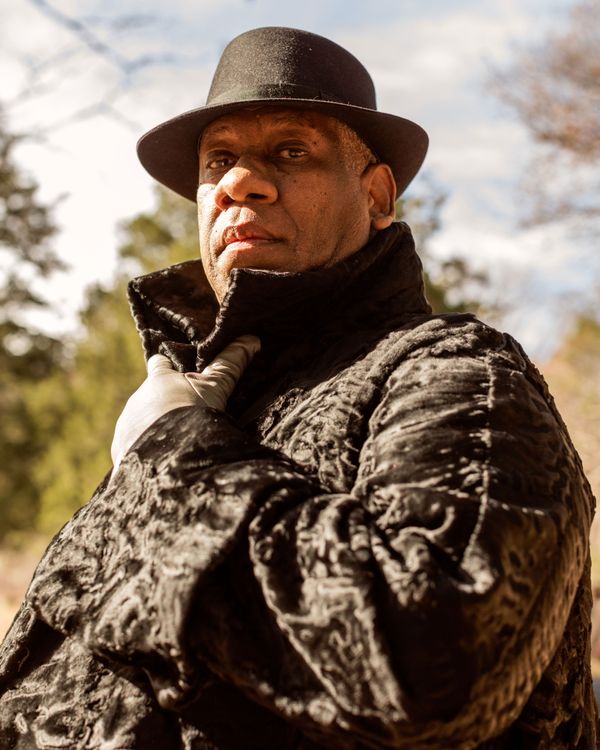 Talley in 2016.
Photo: Jeremy M. Lange/The New York Times/Redux
When the news broke that André Leon Talley, who had towered over fashion for decades, had died suddenly at 73, it was the singularity of his life, his talent, and his personality that was evoked over and over again, often mixed with a sense of regret that his life's work — a celebration of beauty, taste, and style nearly as devout as his religious faith — had ultimately let him down. But it's important to remember that he was one of fashion's most ardent and particular believers. On Wednesday, Alex Bolen, the CEO of Oscar de la Renta, got a text from his kids studying overseas: "Hey, remember the shirts?" He didn't, not immediately. Years earlier, Talley had come to a lunch at the de la Rentas' for the 5th birthday of Bolen's son Henry with a gift for the boy: monogrammed shirts from Charvet, the 19th-century shirtmakers on the Place Vendôme, home to the Paris couture houses and the Ritz. "We had to forbid him from wearing them to school," Bolen said "To this day, Henry is is like, 'When are we going to that Charvet place?'"
Talley believed in the best. A five-year-old deserved Charvet no less than a board president: it is the first word in shirts, and so it's the shirt to bring. I didn't know Talley well—for the memories of someone who did, read my colleague Cathy Horyn's wonderful essay—but the entire time I've worked in fashion, people never stopped talking about him, even when, for a combination of reasons, he famously fell from grace from its twin popes, his friends, Anna Wintour and Karl Lagerfeld. But Talley himself embodied an idea of luxury with his monogrammed Louis Vuitton trunks and Goyard bags, the Fendi furs custom-designed for him by Lagerfeld. He was an exacting connoisseur and bon vivant, who, like most of the most interesting people in fashion, was all the more passionate about it because he was not born to it.
He was a fashion editor in the most expansive and elastic sense of the word—he styled stories and sittings (fashion-speak for "portraits"), wrote the copy and did the interviews that ran alongside them, wrangled and flattered the celebrities and rich women who appeared in them—for Vogue, with which he is most associated, but also more briefly for Interview (under Andy Warhol), for Women's Wear Daily at the height of its powers, Vanity Fair, and, often unremarked upon, for Ebony. Later, he was a mentor at SCAD, the Savannah College of Art and Design, and a member of its board. But he was also, maybe most of all, his own project, Pygmalion as well as his subject, maybe with a little bit of Icarus thrown in. He embodied the transformative power of fashion, not only the domain of socialites and hobby shoppers, but an avenue for invention. "I was so inspired by Andre, that he had invented himself," said the model Veronica Webb, whose career Talley championed. "He had become this person who got to live out his dreams. He used to tell me, don't be afraid. Because coming from where you came from, and being on the level that you are—and I think he was speaking about both of us, you know, collectively and figuratively—is divine."
Taste is a language, and fluency, he seems to have realized early on, was the coin of the realm. He knew fashion and fashion history; when Diana Vreeland, the first of a number of white women who would be mentors, boosters, and protectresses, was helping him find work in New York when he arrived in 1974, according to her biographer Amanda Mackenzie Stuart, she promised an executive at Oscar de la Renta that "he knows about every couture dress of the last 50 years and he's worn 'em all." He came to be an expert in the social graces of high society and scornful of those who didn't live up to them. There were tributes, notes, and condolence cards — Bolen recalled getting a four-page letter after the death of a family dog. His hauteur for those who didn't have his savoir faire could be frosty. "Darling, I don't have sleepovers," he told his old friend, the Princess (always properly titled) Gloria von Thurn und Taxis, for an interview in the English magazine Buffalo Zine, "because people don't know how to sleepover in one's house and do it correctly."
Upper-class taste was not the only language he taught himself to speak. Talley was fluent in fashion's lingua franca, mandarin pronouncements like those of Vreeland. The ultra-André pronouncements for which he became famous — as in his declamation to Vera Wang in The September Issue, much-memed: "My eyes are starving for beauty!" — owe something to her operatic grandeur, more is more is more. "It almost seemed like fashion parody," said Linda Wells, who knew Talley from her time at Vogue, of their way of speech. "But they were not parodies because they were so entrenched in it, and so loved it, and so believed it, and were so good at it." And there was his French — Talley graduated from North Carolina Central University with a degree in French literature in 1970 and got a master's in French at Brown after that — which he credited with smoothing his entry to the global fashion world. "That's why I was such a success, because I could speak the language," he told a dinner table of friends in his 2017 documentary, The Gospel According to André. It got him the job as the Paris bureau chief of Women's Wear Daily in the late '70s, in the heady, rivalrous days of Yves Saint Laurent and Karl Lagerfeld's Chloé, where he worked until he resigned in fury in 1979, his honor impugned by an executive who suggested he'd slept around with the designers he covered.
Beauty and style, it's well-known if not always acknowledged, are professional spheres that can be cruel and ugly, not least for a Black man, and for many years, Talley was the most visible one, if not, as a New Yorker profile by Hilton Als in 1994 was titled, "The Only One," which culminated in an ugly moment: Loulou de la Falaise, a French friend of many years, casually referring to him with a racial slur, at which Talley just laughs. Talley hated that piece — it "does not exist in the universe in which I walk," he later told this magazine, and he defended de la Falaise. But in more recent years, he acknowledged openly — sometimes, as in The Gospel According to André, through tears — that racial slights and insults had dogged him his entire career. "He was a remarkable, hardworking, hard, thoughtful person," the legendary fashion editor Polly Mellen, a former colleague at Vogue, said when I reached her in Connecticut. "He left a legacy that will remain with us." She said she loved André and that she kept a photo of the two of them, with the French fashion editor Carlyne Cerf de Dudzeele, hanging on her wall. But when I asked her if she thought he had been fairly treated by the fashion industry, her voice changed slightly. "I don't like to think about that, Matthew," she said.
For years and years, he strove to work himself into the corridors and salons of wealth and access, and he could be generous in shining his light on those he favored. Andre Walker, who met Talley as a teenager, remembered being introduced to Lagerfeld by him, having snuck backstage at a fashion show. "Karl, meet your future," Talley told him. "He was our emissary," said Veronica Webb, whose life was changed when he featured her in Vanity Fair and introduced her to Lagerfeld. "He was the point of the spear. He was the one who literally blew open the doors to the castles." He had built himself into a towering figure, swathed in couture robes and wrapped in furs, unsinkable in the protection of the right clothes and the best taste. "One of the big things about fashion is that, you know, you invest all this time and money because it makes you impervious," Webb said. "It gives you the impression of being impervious."
But nobody is impervious, even Talley. In The Chiffon Trenches, his 2020 memoir, he gave voice to his bitterness and spleen toward Condé Nast ("special in its ability to spit people out") and, especially, Anna Wintour, who had been one of his great champions, giving him some of the largest opportunities of his career (he was the first and, to date, only Black creative director of Vogue when she gave him the job in 1988) and, evidently, pulling them away from him, too. Talley wrote that he had been sidelined, underpaid, and iced out by the magazine and by Wintour herself; he acknowledged a debt to her, but doubled down on criticism he had made in interviews that Wintour "will never allow anything (or anyone!) to get in the way of her white privilege." Nevertheless, he wrote that he thought of her every day. On Wednesday, Vogue's obituary included a fond memorial from her. "Like many decades-long relationships, there were complicated moments, but all I want to remember today, all I care about, is the brilliant and compassionate man who was a generous and loving friend to me and to my family for many, many years, and who we will all miss so much," it said.
"Fashion is a very unaccepting, unforgiving place," Webb told me. "No matter how many years you are into your career, no matter who you are, there's always something about you that's just not quite enough." "Everyone has in and out seasons," Walker said. "Even Karl. I mean, Karl reigned forever, but sometimes the talk on the streets, or the talk in the town, wasn't that favorable." It's a fickle, Darwinian business, even for its truest acolytes; Maybe that's why Talley sometimes proclaimed that he preferred beauty and style to fashion. "There's much about luxury that was very healing for Andre—the craftsmanship, the beauty, the timelessness," Webb said. He leaves behind a larger-than-life image, an estimable body of work, and a collection of haute couture that had required its own storage house in North Carolina, where the story all began. "He did not let his upbringing define him or stand in the way of whatever he wanted to accomplish," said the stylist Akeem Smith, who near the end of Talley's life, having never met him, organized a GoFundMe to try to raise expenses for him. (Talley was grateful but insisted the donations be promptly returned.) "That's what resonates. What he means to me is someone that really exercised their taste and their tenacity to get exactly what they wanted out of life."
Then Smith had another thought. "The clothes!" he said. "Who's getting the clothes?"