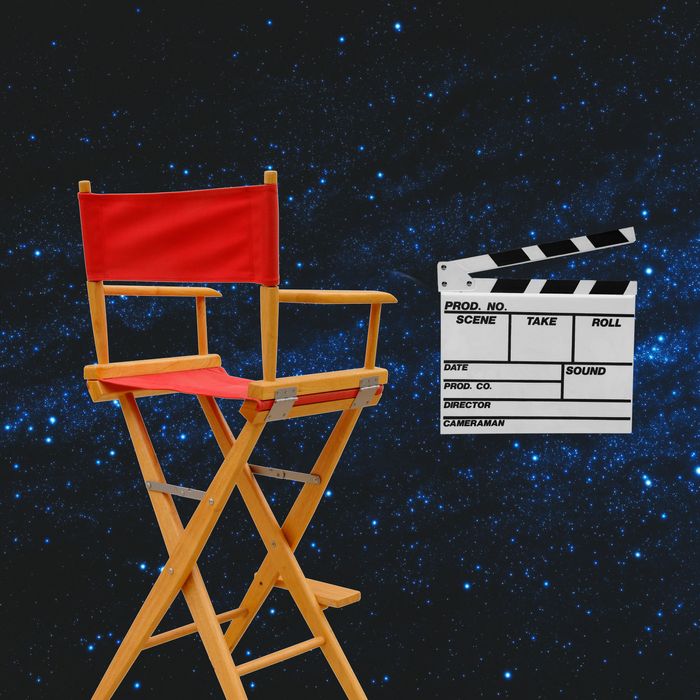 Photo-Illustration: by The Cut; Photos: Getty Images/Getty Images
Hollywood famously loves all things space, so it was only a matter of time until green-screening the galaxy failed to satiate its desire to fill our cosmos with as many sad dads as humanly possible. Now, Space Entertainment Enterprise (SEE for short), a U.K.-based media company founded solely to bring entertainment to space, has announced plans to open the world's first film-production studio and sports arena in space by the end of 2024. This sprawling complex will be housed in a module attached to Axiom Station, a commercial wing of the International Space Station, and will purportedly host film and TV sets, concerts, and sports events, all of which can be live-streamed from 250 miles above Earth. Yes! Finally!
Naturally, Tom Cruise is involved. SEE is co-producing Cruise's next movie, which will presumably be filmed at this shiny new entertainment center, making it the second-ever feature-length fictional movie made in space. In a classic instance of history repeating itself, SEE and NASA were neck and neck with Russia to accomplish movie-making in space, but Russia has already managed to do it. Oops. But! The Russians have not managed to send Tom Cruise and potentially an arena's worth of sports fans into the galaxy, so there.
The on-site capacity for the venue hasn't been announced, so it's not clear whether Cruise will be shuttling an entire cast and crew into the ether to film his big fancy space movie. Relatedly, SEE does not appear to have clarified how they plan to handle transportation for sports fans hoping to watch the Superbowl in space. Given the current conditions for intergalactic commutes, they might need some convincing.
Anyway, now that we are building a combination movie studio and sports arena in space, have we exhausted all the things to put out there? I know we did billboards already. Maybe we should do a high-end plant-based restaurant or one of those pod hotels? You know, since they're already making the trip? I can't imagine any better way to spend money and time, can you?