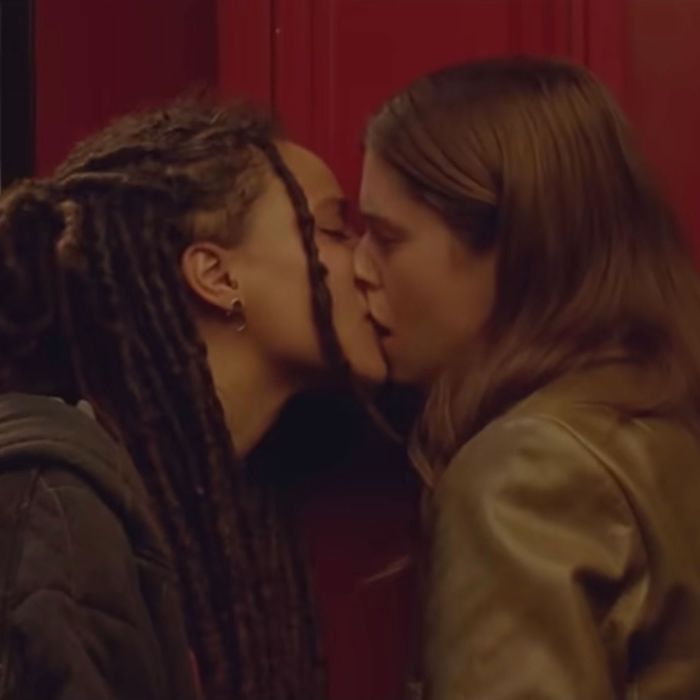 In the universe of Sally Rooney, the coming-of-age novel is a uniquely sexy space. At the age of 30, Rooney is the author of three widely acclaimed books: Conversations With Friends (2017), Normal People (2018), and Beautiful World, Where Are You (2021). These novels have blessed us with casts of introspective young characters who have muddled romances, argue mildly about Marxism, send emails, and engage in very thoughtful sex. In 2020, Hulu and BBC Three brought the Rooneyverse to life with a screen adaptation of Normal People, which details the convoluted intimacies between two teenagers, Marianne and Connell, spanning years and class differences. The show is exquisitely horny and features many beautiful, carefully choreographed Paul Mescal sex scenes.
It's my pleasure to inform you that we'll soon be in the Rooneyverse again. On Tuesday, Hulu dropped the trailer for the screen adaptation of Rooney's debut novel, Conversations With Friends. This book came out when Rooney was just 26 and details the relationship between two best friends at university — Frances (who will be played by Alison Oliver) and Bobbi (Sasha Lane) — and the sophisticated couple, Nick and Melissa (Joe Alwyn and Jemima Kirke), with whom they become painfully entangled.
Let me stop talking and just show you:
I don't know about you, but I want to drink this. The series comes out in May, and it has the same creative team as Normal People, which hopefully will mean more beautifully choreographed sex. Until then, I will hold on to this trailer, in which everyone is making out and drinking wine and an intermittently shirtless Nick warns Frances that what they're doing (having an affair) is "insanely risky" (translation: Let's keep doing it). "Wouldn't it depress you to sleep with someone who loves someone else?" Frances asks Bobbi, who shakes her head. "Not if they loved me, too," she says.
Holy shit. I can't wait to see all this juicy-affair energy play out onscreen.