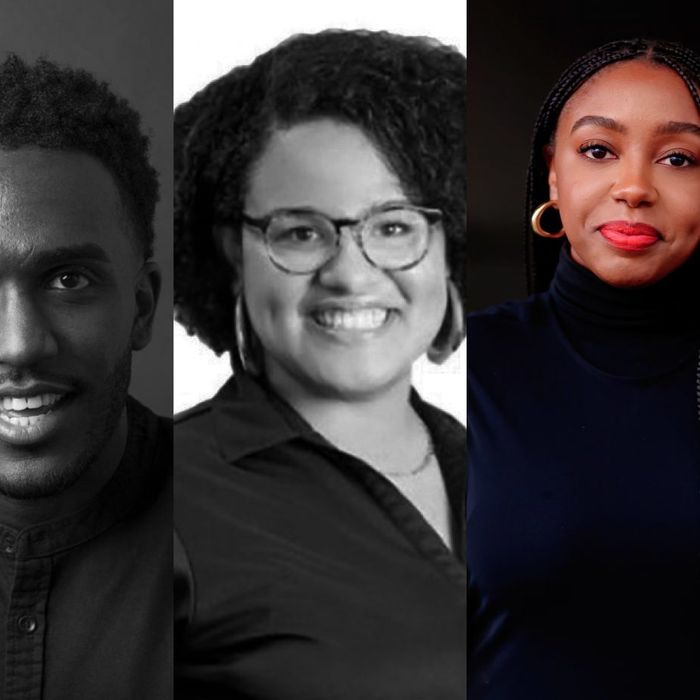 Participating panelists.
Photo: Queens Museum
Tonight at 6 p.m, the Queens Museum is hosting an online event called "Constituting Community: Dreaming and Constitutional Abolition in Honor of Trayvon Martin's Life" to discuss constitutional law, policing, and social movements. The program coincides with New York Magazine's recent Black Lives Matter special issue, which itself is timed to this month marking ten years since Trayvon Martin's murder. The event aims to provide a space for people to gather to discuss resistance, organizing, and dreams of abolitionist futures.
Participating panelists include the Cut's very own editor-in-chief, Lindsay Peoples Wagner, as well as lawyer, writer, and organizer Derecka Purnell; minister, activist, and scholar Nyle Fort; and Nailah Summers from the abolition group Dream Defenders.
The program is organized in relation to #YearOfUncertainty artists-in-residence Alex Strada and Tali Keren's participatory installation "Proposal for a 28th Amendment? Is It Possible to Amend an Unequal System?", on view at the Queens Museum through February 13. You can watch the event's livestream below, or at Queens Museum or the Dream Defenders website.