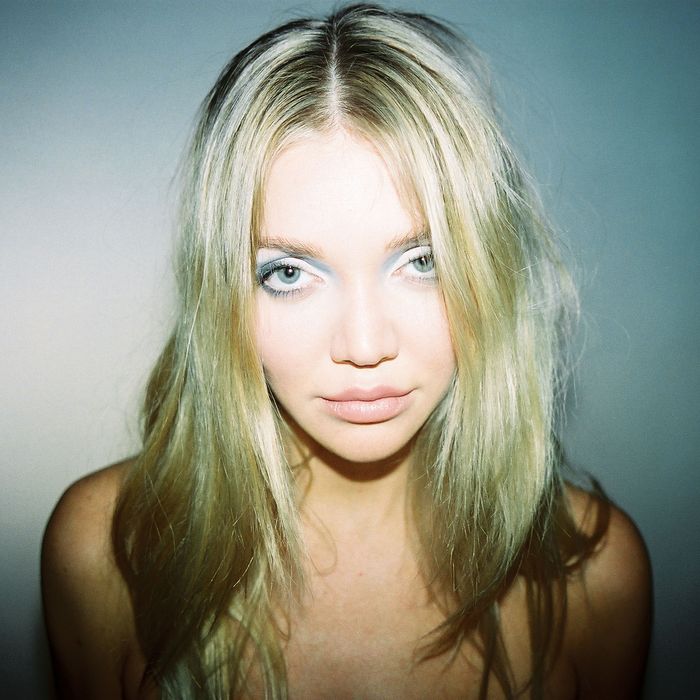 If you stumble across Jessie Andrews's Instagram account, you might guess she's the classic Los Angeles–based influencer-slash-entrepreneur type. But while Andrews has mastered the art of creating aesthetically pleasing #GirlBoss content, she's far from an out-of-touch stereotype.
Sure, she models. She has three successful brands — fine jewelry line Bagatiba (which she's best known for), Basic Swim, and Jeu Illimite. She even opened a gallery called Tase last year with hopes of merging retail, community, and art.
But before all that, the 29-year-old multi-hyphenate was a successful adult- film star. A few years after entering the industry at 18, Andrews quit filming porn to chase mainstream fame and her own creative projects. Now she has her sights set on your Sunday nights, starring in the latest Euphoria episode as a hot, rich woman from whom Rue steals jewelry (sorry, spoilers).
The Cut spoke to Andrews about her Euphoria debut.
Firstly, congrats on your scene. In it, Rue is stealing jewelry from your house — you're a jewelry designer in real life. What piece of Bagatiba jewelry would you give the Euphoria characters?
I would give Maddy huge, extra-large diamond hoops. I'd give Rue the necklace with the knife on it, because I feel like she'd love that. For Cassie, probably some cute heart earrings or a heart locket, as she's such a girlie girl. And then Jules would get a choker with some beads like hearts and stars on it. I feel like she's always in a choker.
Which piece of your personal jewelry would you be devastated to have stolen?
A diamond ring that my previous agent, Mark Spiegler, gave me. He was my porn agent, and after my friend Asa Akira and I both won a bunch of awards in 2012, we'd joke about being his favorite girls. We spent so much time with him, and Mark bought us both these diamond rings. We thought we were going to be sister wives. I feel like that ring is something I still really cherish because it was such a moment in time and an amazing learning experience with them. It's our memorabilia from that.
You've described your road to entrepreneurship as "anything but traditional," dropping out of school just three months shy of graduation and becoming an adult film actress in L.A. Take me back — what was happening in those three months that made you decide not to graduate?
I started doing porn when I turned 18, so I was still in high school. One day I found out that it was posted on 4chan in a way that was just a bunch of people outing people on the website. Someone from my school posted my Facebook on there, and then everyone started finding out. It was a whole thing. I was already missing a lot of school by working at American Apparel and only had three courses left to take. I was hanging out with college girls and wasn't living at home. My school ended up calling my mom, even though I moved out, and told me they were withdrawing me from school. They said it was because I missed too many days, but I'm pretty sure it was more about the porn.
How much do you credit social media for your career?
Social media is so important to me. I feel like it allows you to do whatever you want and build a platform to share that with. I don't think my brands would be as successful as they are today without social media. I also wouldn't be where I am without it.
Going from the adult-film industry to mainstream modeling and acting isn't easy, considering the stigma around women in porn. What piece of advice would you give someone looking to do the same thing? 
There are people who've done it, but I don't think on the same scale. If you're a porn star and you get placed in a movie, often it's a role that's fitting for a porn star or one where you need to be nude or having sex. Which is totally fine; there are so many great roles like that. But my advice is to know exactly what you want to do, the roles you want to play, and be stern with them. Don't take every opportunity that comes to you.