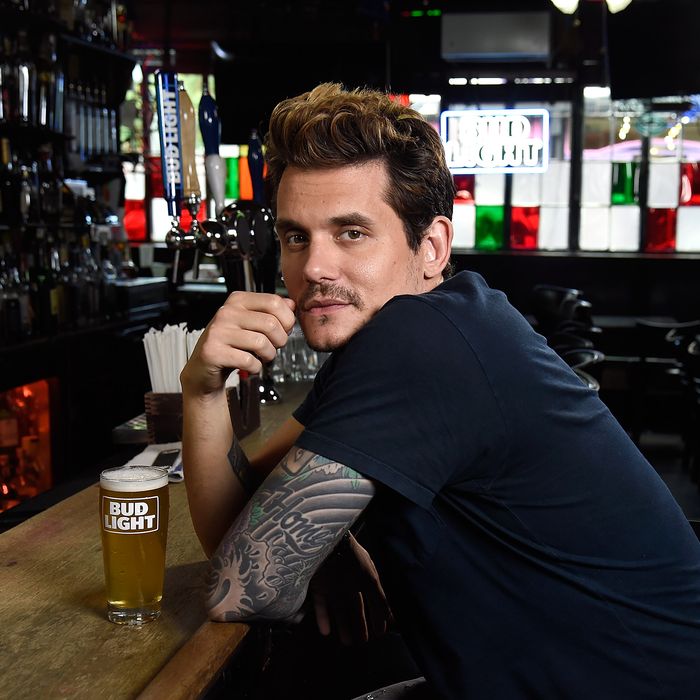 Photo: Kevin Mazur/Getty Images
Well, I'll give this to John Mayer: at least he's self-aware! The musician and former heartthrob recently told Andy Cohen that he considers himself "America's ex-boyfriend," and honestly, he's right.
"I'm America's 'I can't,'" he added in the interview. "I'm America's He Who Shan't Be Named." Speaking to Cohen on his SiriusXM show, he explained that people might like his music, but not him personally. "Because people are super into what I do and sometimes people don't follow me on Instagram," he said. "It's like, I mean, I love his music, but I can't give the follow."
For what it's worth, Mayer has 5.5 million followers on Instagram as of this reporting, which is definitely low compared to Justin Timberlake's 63.7 million or Alicia Keys' 22.7 million. Normally, I wouldn't endorse a celebrity mentioning his Instagram follower count, but I'm actually impressed by Mayer's self-awareness. It's not exactly a quality I had previously associated with the often controversial musician.
There was a time when John Mayer was everyone's celebrity crush, a sensitive singer-songwriter with a gravelly voice who told us our body was a wonderland. But then, he entered into two very high profile relationships — with Jennifer Aniston and Jessica Simpson — and, in a 2010 interview with Playboy, decided to tell everyone about their sex lives and his "white supremacist" dick. The quotes from that article are a lot. He declared at one point that "black people love me," before using the n-word (he later apologized) and calling Kerry Washington "white-girl crazy." Later in the interview, he called Simpson "sexual napalm." (He was 32 at the time.)
It was — and remains — not a good look. But, in the decade since, he's expressed regret for his interviews, and made the smart decision to keep his private life mostly to himself. Still, despite his alleged growth, he's not wrong when he calls himself "America's ex-boyfriend." He's a good musician, but as a celebrity crush in this climate? Pass.