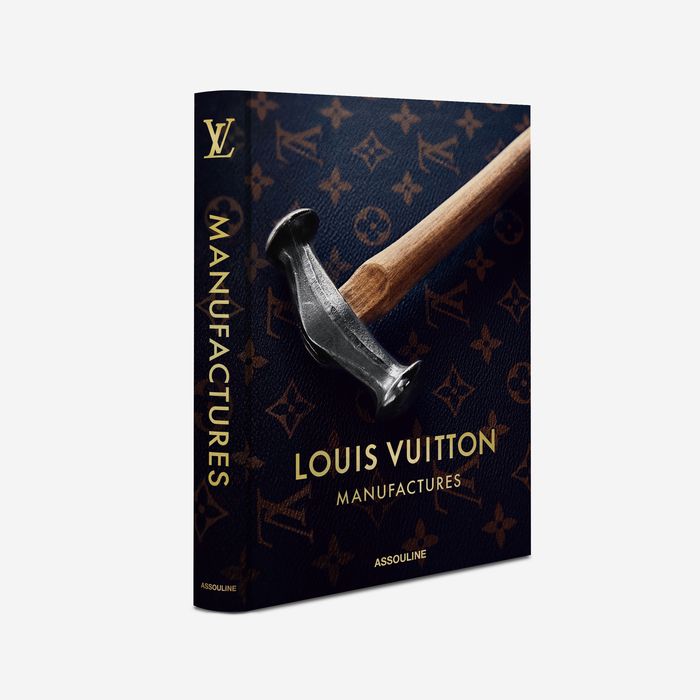 Photo: Courtesy of Louis Vuitton
The Book
Louis Vuitton published Manufactures, a 400-page hardcover book, which is a collection of over 350 photographs by different people commissioned exclusively for the read. The book also features the craftsmanship and artisans behind famous bags like their leather travel trunk and Onthego MM monogram tote bag.
Is It Worth It?
The book is a thrilling look inside the Louis Vuitton's ateliers in France, Geneva, and their Stateside workshops in Texas — places the public rarely get to see. And the photographs are exceptionally beautiful because the house takes pride in having workshops that are stationed near historical landmarks or surrounded by natural beauty like Normandy's atelier location where you can see the seagirt fastness of Mont Saint Michel from a distance. They strive to "challenge the image of a traditional workshop," for example, their atelier in western France includes a beehive for making honey.
It's any fashion lover's dream coffee-table book, especially if you're a fan of Louis Vuitton. And, it's pretty cover art will make you want to stack it on top of all the others.
In addition to the global workshops, the book offers stories and history on the artisans cutting fabrics, sewing on tags, perfecting and stitching seams, and more who work in these spaces, spending time carefully crafting goods like handbags and watches. It allows us to enter the world of the talented workers who repair and perfect our luxury Louis pieces.
The Price
The book is available for $95, and now for preorder, but will ship later this month.
Where to Get It?
You can get it online at Assouline.com, Louisvuitton.com and in select stores.