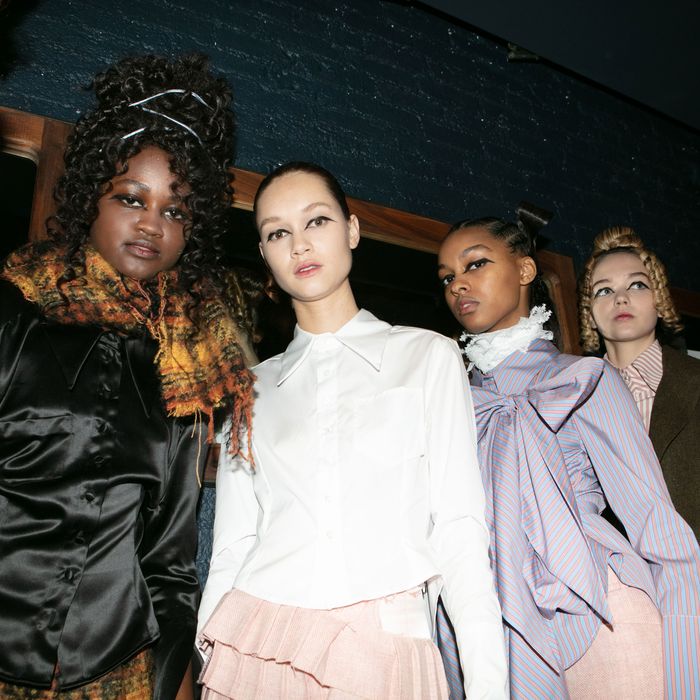 Photo: Courtesy of Sivan Miller
Sintra Martins, the 25-year-old designer and recent Parsons grad, launched her independent brand, Saint Sintra, in 2020, and on Saturday she showcased her second collection. Martins's first collection featured six pieces inspired by clowns (i.e., clowncore); her debut NYFW show last fall took place in a colorful warehouse. Before she hit NYFW, her first big break came when she was asked to design a custom piece for Slayyyter's debut album, Troubled Paradise. Since then, Martins has dressed people like Kim Petras, Olivia Rodrigo, Sydney Sweeney, and Willow. We caught up with her backstage after her fall 2022 show, which was packed with guests, including her mom.
What inspired the current collection?
I went to Florence a couple months ago and was taken aback by all the beautiful armor. I was thinking about chivalry and feudalism and what it means to live with honor. What is the meaning of what we're doing in this world? Somehow the knights had it all sorted out.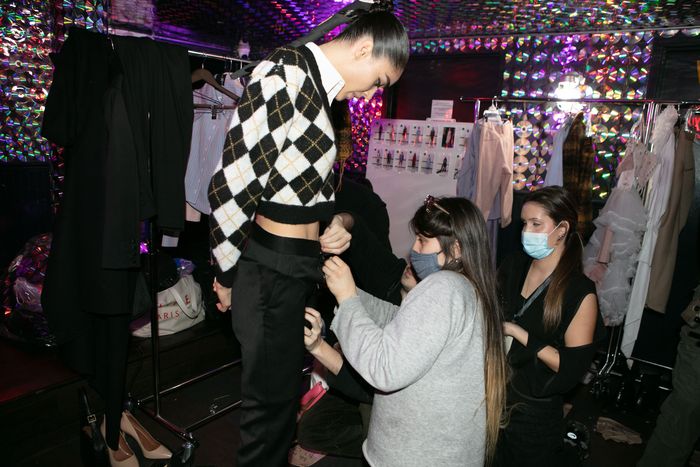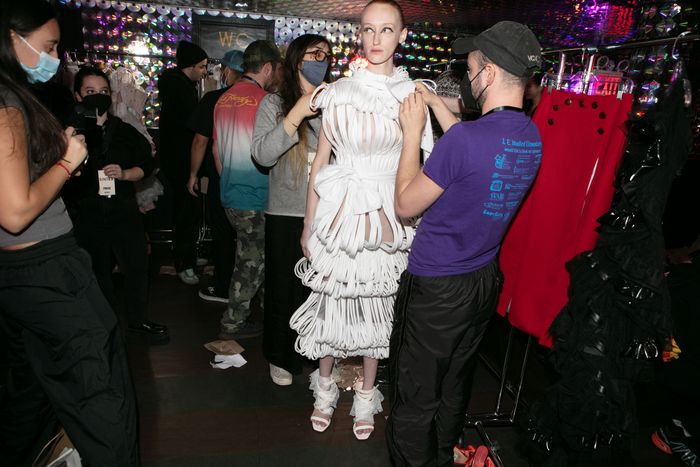 How did you narrow down the collection? Did you have to cut anything? 
We have really limited sampling, really limited fabrics. We do what we can with what we have. And it's usually a self-eliminating process because we have to consider our limitations. We're a small company.
That's so impressive. You recently talked about "bimbo couture." What is bimbo couture to you, and how does it impact fashion?  
Specifically, bimbo couture, a lot of people who came of age in that era are now coming into a new age of adulthood. What was at one point lowbrow is becoming highbrow simply by sheer persistence. It feels like a resurgence of a third-wave feminism. I think it's really interesting the way we use clothing to find an identity. Communally, we're reminiscing and finding meaning in stuff that, at the time, seemed very ephemeral and trivial and now has cemented and become a permanent part of pop culture.
What is a quintessential piece of bimbo-couture clothing? 
Juicy track pants, obviously. Or the whole suit.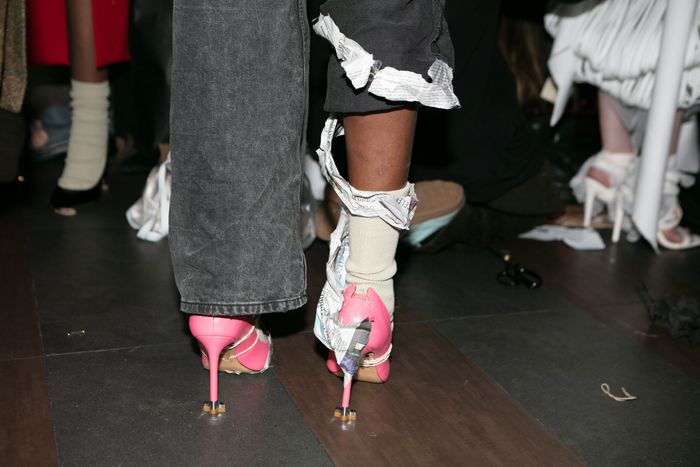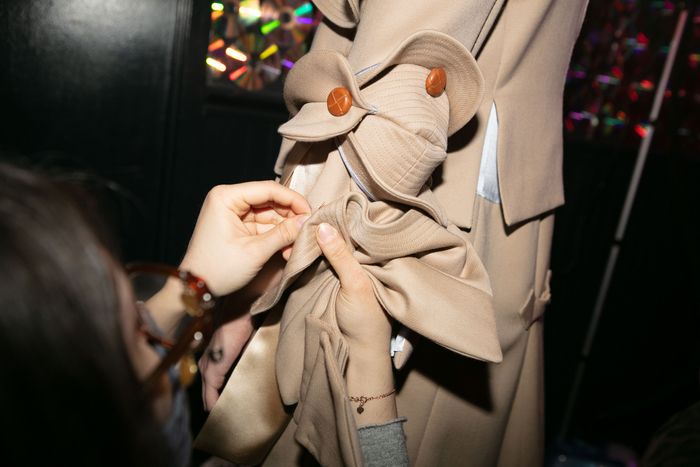 Yes! You've dressed a lot of cool people. Olivia Rodrigo wore one of your pieces in her "Brutal" music video about high school and being a teenager. What were you like in high school? 
I went through a lot of phases. I went to a really big high school, and we had the privilege of fading into the background and focusing on our own interests. It wasn't so social. I grew up in Los Angeles, so I had the freedom to leave campus and not talk to people. I got into music. I was singing opera at the time, so I was a classical musician. It was a very independent life. I've always been a very independent person. I wanted to be an adult so badly, but I had no responsibilities. I had no idea what it meant to be an adult. So now I wish I was 17.
Bonus question. You also recently dressed Sydney Sweeney. What character would you be in Euphoria?
I feel like I would probably be vape girl. We don't know much about her, and that's what I like.