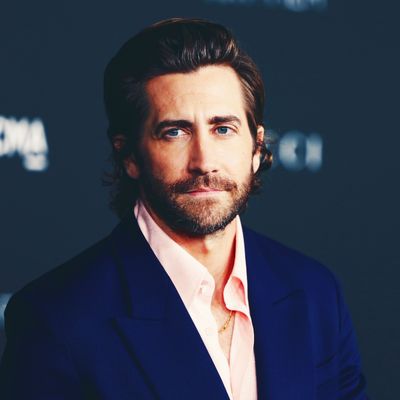 Photo: Robert Smith/Patrick McMullan via Getty Images
There are many questions that have plagued Jake Gyllenhaal since November 12 (Taylor's Version), the day Taylor Swift released a ten-minute revamp of the 2012 song widely presumed to be about their three-month relationship. Questions like: Was he really that mean to Taylor? How does he feel about being played by Dylan O'Brien? Does this Instagram cat belong to him? And for Christ's sake, WHERE is that red scarf? He has answered none of them — until now.
In a new interview with Esquire, Gyllenhaal finally addressed the "All Too Well" rerelease for the first time. Personally, I was ready to move on from this entire saga and go back to daydreaming about Gyllenhaal's enormous sack of bagels, but not everyone is so goldfish-brained. Especially not Taylor Swift's fans, who, back in November, armed with new lyrics further confirming the song's subject matter, flooded Gyllenhaal's comments section with ill will and scarf emojis. When Esquire asked him about the post-Red fallout, he said:
It has nothing to do with me. It's about her relationship with her fans. It is her expression. Artists tap into personal experiences for inspiration, and I don't begrudge anyone that.
Hmmm. The vagueness and heavy use of the word "it" here make this one a little hard to decode. At first, it seems like he's denying the song is even about him, but upon closer inspection, I think this might be a glimmer of acceptance? While he wants "nothing to do" with the Swifties flooding his comments section, he seems to be suggesting that it would be all right if Swift had used their relationship (her "personal experiences," right?) as material for her art.
On topics not related to Taylor Swift, Gyllenhaal made his thoughts much clearer. He talked about the "very intense spatchcocking" he performed on his Thanksgiving turkey (does anyone have footage of this?) and eventually dove into a lengthy diatribe about divisiveness in our society, because why not. Ultimately, he concluded, "Can we be empowered and empower others while simultaneously putting empathy and civility into the dominant conversation? That's the discussion we should be having."
Personally, I feel that the discussion we should be having is actually about where the red scarf is, but that's just my two cents. The biggest tragedy here is that Gyllenhaal says he hasn't even listened to the album, which is a shame because everyone should be able to enjoy a Taylor Swift banger, even her exes. Alas, we must let Gyllenhaal go back to what he does best: peddling lox and wearing sexy chains. And maybe, now: spatchcock tutorials?