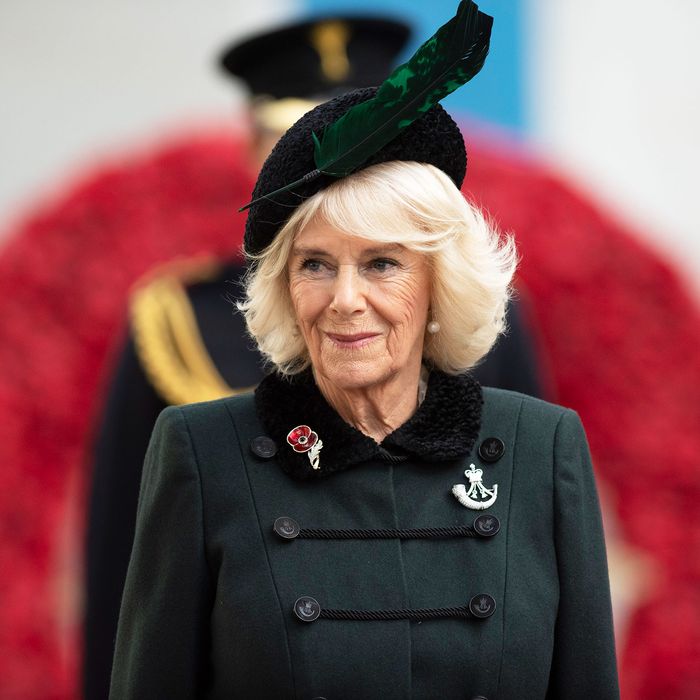 Camilla Parker Bowles
Photo: WPA Pool/Getty Images
As you may be aware, Queen Elizabeth is celebrating her Platinum Jubilee this year and on Saturday marked an unprecedented 70 years of queening with a special announcement. On the eve of her ascension day, she issued a contemplative statement addressing her successors: Prince Charles will take over as monarch (no surprises there) while Camilla Parker Bowles, Duchess of Cornwall, will become (drumroll please) queen consort. An excerpt from her message:
When, in the fullness of time, my son Charles becomes King, I know you will give him and his wife Camilla the same support that you have given me; and it is my sincere wish that, when that time comes, Camilla will be known as Queen Consort as she continues her own loyal service.
Consort is the title typically assumed by royal spouses, "whose main duty is to provide support and companionship during their reign," according to the Mirror. "Unlike the king or queen, they do not have a formal position or set tasks and responsibilities." Per the Guardian, it basically means that Camilla will be "a Queen but not the Queen," which would've been a given, only Camilla was not a very popular figure when she married Prince Charles in 2005. At that point, the public viewed her mostly as the "third person" in his and Princess Diana's marriage and a catalyst for their divorce: Details of the prince's affair with Camilla — such as the time he told her he longed to live inside her pants, even as a tampon — became public knowledge years before the royal couple officially separated. Low public opinion possibly explains why the royal website's explanation of the consort tradition — "a Queen consort is crowned with the King, in a similar but simpler ceremony" — was updated with "the get-out clause 'unless decided otherwise'" (to quote the Guardian) after Camilla officially joined the family. Back then, royal aides insisted she planned to keep her "princess consort" title even after her husband became king.
The BBC reports that the duchess has since "won over a cautious public" and takes her role — as the patron of 90-plus charities — very seriously. She has been described by Charles as "jolly good" and "down to earth." She recently roasted President Joe Biden for doing a long fart in her presence. (Apparently she loves gossip.) She seems to appreciate taxidermy. And one day she will be a, if not the, queen.