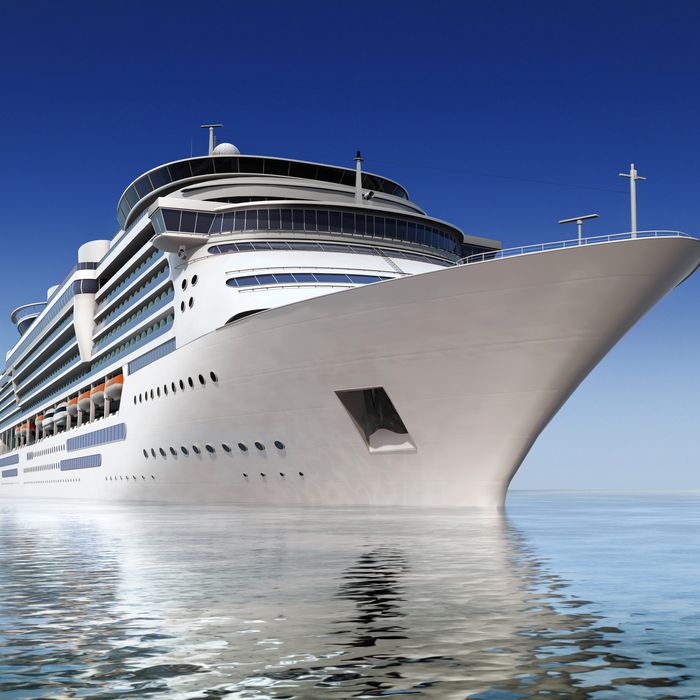 Photo: Getty Images/iStockphoto
After all the COVID outbreaks and nonstop horror stories of illness, isolation, and trouble at sea, I felt completely confident in my assessment that cruises are from the Bad Place. Now, my suspicions have been confirmed. Three Crystal Cruise ships have been arrested — not the captain, not the CEOs, the actual ships. But how does one arrest a cruise ship equipped with ten restaurants, an entire movie theater, a club, a spa, and that can safely hold 900 passengers? Well, it all started in January, when the Crystal Symphony went on the lam after a judge issued an arrest warrant for the ship.
The fugitive ship was supposed to dock in Miami on January 22, but instead headed to the Bahamas after Crystal Cruises was sued by Peninsula Petroleum Far East for unpaid fuel bills. The suit alleged that the Crystal Symphony owed $1.2 million, which was just one-fourth of Crystal Cruise's alleged $4.6 million debt. As soon as the judge ordered the arrest warrant, Crystal Symphony changed course, sending the 300 passengers still onboard back to the U.S. via ferry from the Bahamas to Florida on January 23, as reported by CNN.
After over a week of hiding out in the Bahamas, the Crystal Symphony was finally boarded by authorities on February 4, per Cruise Hive, prompting the captain to issue this announcement: "The ship has been placed under arrest by the local authorities over some unpaid bills, and as bad as it sounds, it's actually quite a good thing to happen. We've been told this will not affect any personnel movement." Luckily, none of the ships had any passengers onboard, leaving only very confused crew members who must now find a way to get home.
Meanwhile, another ship, the Crystal Serenity, had been on a quest to complete its trip to Aruba, but was denied entry, forcing it to divert to the Bahamas where it was also arrested. And a third ship, the Crystal Endeavor, was reportedly arrested after completing a trip in Argentina. It's unclear what will happen to the ships now that they've been taken into custody, but Crystal Cruises appears to be done for the time being. According to the organization's website, all ship operations have been suspended for the time being, and with reports suggesting that one of the ships will be sold to pay off debt, who knows if the ships will ever ride again.