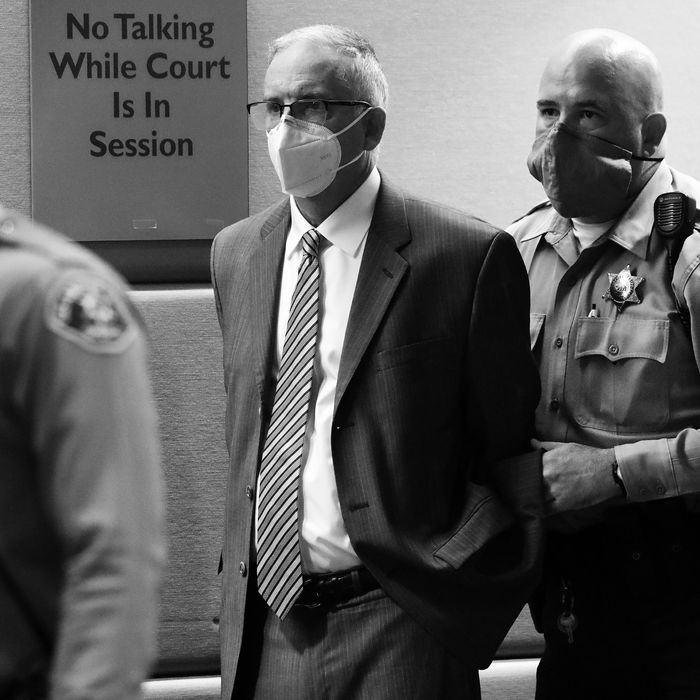 Photo: Al Seib/Los Angeles Times via Getty Images
On Tuesday, the University of California announced that it would pay $243 million to settle claims from 203 women who said former UCLA gynecologist-oncologist James Heaps sexually abused them.
Heaps worked at UCLA from 1983 until 2018, first at the student health center and later at UCLA Health. After his initial arrest on sexual-battery charges in 2019, thousands of women came forward with allegations of Heaps's sexual misconduct, including inappropriate touching, painful examination techniques, groping patients' breasts during breast exams, attempting to sexually stimulate his patients, and making inappropriate comments, including asking them about their sex lives.
Almost all of the women who were abused by Heaps had gone to him for cancer treatment or cancer-related concerns, according to John C. Manly, a co-counsel for the plaintiffs. Kara Cagle, a former patient of Heaps's who underwent treatment for a rare form of breast cancer, said in a press conference on Tuesday, "I could never have imagined that someone would have taken such despicable advantage of me during that time."
This is the second suit the University of California has settled with Heaps's victims. In November 2020, it agreed to pay $73 million in a class action suit on behalf of 5,500 women. Heaps is also awaiting trial on 21 felony counts of sexual offenses, including penetration of an unconscious person, sexual exploitation of a patient, and sexual battery by fraud. He has pleaded not guilty to all charges and remains confident he will be "totally exonerated" in a court of law, his lawyer said in a statement yesterday.
"The sheer size of this settlement evidences the enormous harm that the depraved actions of James Heaps, which was enabled by U.C.L.A., caused our clients," the plaintiffs' lawyers said in a statement. "It also speaks to the culpability of U.C.L.A. in employing Heaps for 35 years and ignoring volumes of complaints and evidence of Heaps violating his role as a physician."
This is one of a number of settlements reached by academic institutions with victims of sex-abuse scandals in recent years. Similar cases have transpired at the University of Michigan, Michigan State, Penn State, Ohio State, and the University of Southern California, where gynecologist George Tyndall was accused of sexual abuse by more than 700 women. The school agreed to pay out more than $1 billion in multiple settlements.
"This is the latest in a series of massive, massive, systemic sexual injury of women at academic hospitals," Manly said in an interview after yesterday's settlement regarding Heaps. "The idea that for 30 years he preyed on these women who were incredibly vulnerable — it shocks the conscience."