Polaroid of André Leon Talley, by Andy Warhol, 1984.
Photo: © 2022 The Andy Warhol Foundation for the Visual Arts, Inc. / Licensed by Artists Rights Society (ARS), New York, Courtesy James R. Hedges, IV Collection.
My dreadlocks were pulled smoothly back with a hair band in the front and plaited into a high French braid at the back. It was the late '80s, and I was only a year into the fashion game. One of the first things I'd learned, shockingly, was that fashion insiders' dress-for-success look was simple: Wear black. It could be Prada. It could be Gap. Prada was better. But black was always best. John Fairchild, the fashion maestro and former publisher of Women's Wear Daily, aptly called the look "fashion nuns." So while I don't recall exactly what I was wearing, I know it was stunningly unremarkable.
I arrived at a sunny space in midtown Manhattan, the showroom of designer Gordon Henderson — a handsome, low-key California export just getting attention and winning awards. And he was Black, a rarity back then. A small, influential audience of top retailers, editors, and photographers had arranged themselves on white chairs. Everyone knew we were breathing rarefied air.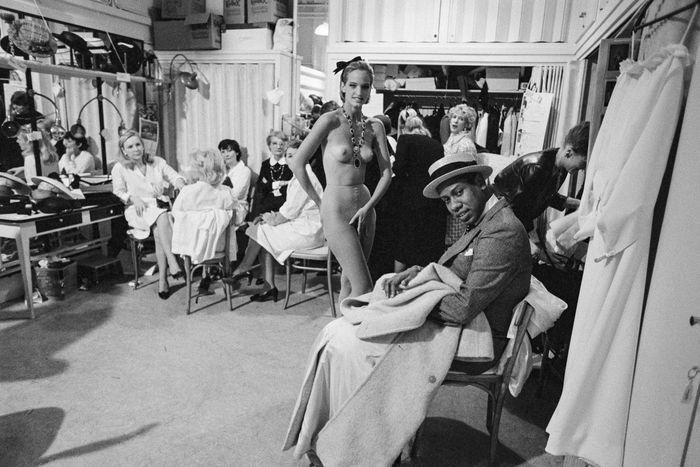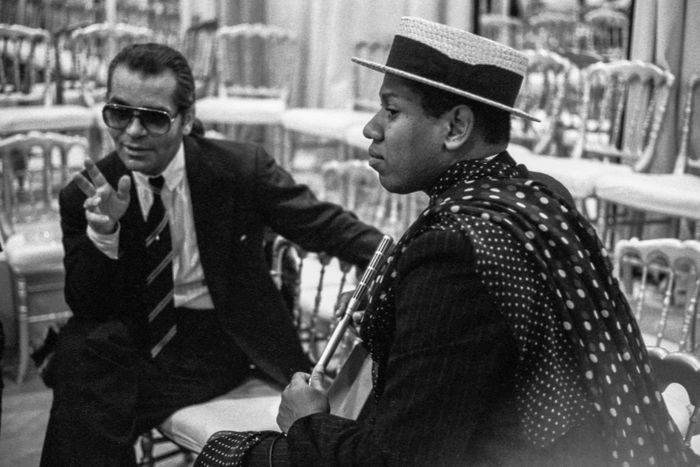 That was the first time I saw André Leon Talley, who was for many years the only Black man regularly seated in the front row. For Black people in fashion, Talley represented many things, more than any one person can reasonably be expected to. He was a beacon, a North Star, a source of pride, a mentor, a token, a role model, a trailblazer, and an enigma. The seating broadcast his power in the industry. For Henderson to have Talley present was a measure of the designer's growing importance.
And at the Donna Karan show later that day, I met Talley for the first time. I was talking with an important retailer. "I love your hair," I heard Talley scream. "Thank you," said the retailer with her gorgeous Bergdorf Goodman hair, wheeling around to face Talley as she touched her impeccable tresses.
"Not you, Helen! Herrrrrr," Talley yelled. He pointed one long finger at me. "I saw you at Gordon Henderson," he said. "I love your hair!" Everyone turned to look at me and my dreadlocks, which I had assiduously tried to downplay while at work. To have this Vogue editor in the middle of a packed room endorse my decidedly Afrocentric hairstyle was incredible. Only as I write this, all these years later, can I fully absorb what it really meant for him to do that.
No one had told me, a fashion tenderfoot, about this tall, influential Black man who was an accomplished journalist, one of the most powerful people in fashion, for whom designers and publicists delayed shows, who was an Ivy League graduate and Anna Wintour's right hand.
He was the first Black person to head WWD's Paris bureau and to be creative director of Vogue. He was a confidant for designers, including some of fashion's biggest names, such as Yves Saint Laurent and Karl Lagerfeld, and a cheerleader for others, many of them Black. He arranged for Serena Williams to walk in one of LaQuan Smith's first major runway outings, brought Whoopi Goldberg to see Tracy Reese's show, visited Kevan Hall in L.A., and championed Puffy's move into fashion.
His era at Vogue was successful both in revenue and in cultural influence. Black fashion insiders wondered — and hoped — he would one day succeed Wintour or take the helm at Harper's Bazaar. Talley was a wordsmith on paper and in person. For a generation of us Black journalists on the fashion beat, he was the éminence grise.
Queer Black men in particular — Talley called himself sexually "fluid" — owe him a debt. Fashion gives a wide berth to queer men, the industry is chock-full of them, yet for the queer man who is Black, that perceived advantage is often erased. Black people make up only 7 percent of journalists in newsrooms, according to a 2017 study by the Pew Research Center, and magazines have similarly dismal numbers. I've found that young Black people desirous of a fashion career have many barriers to entry. They understandably don't know how to respond to the statement or implication that maybe they don't quite understand the language of style. For many of them who knew Talley and the thousands more who didn't, his career was a clear repudiation of this nonsense, allowing Black people to be unapologetic about being themselves in an industry that has much to make amends for.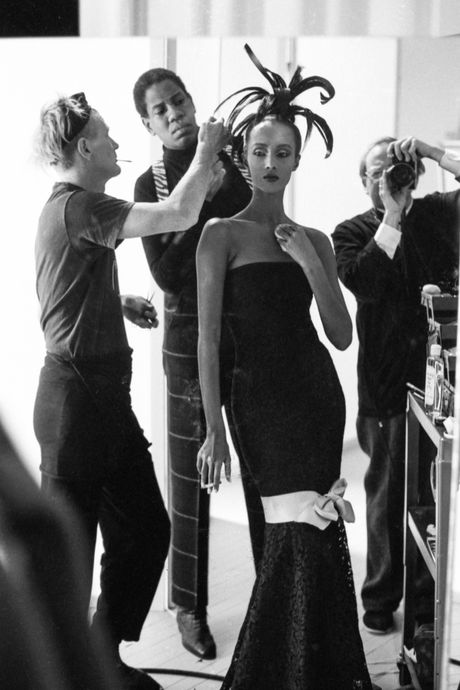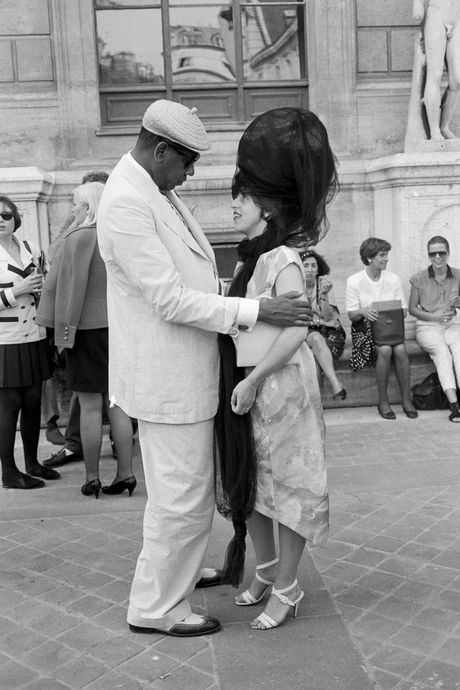 But Talley's prominence at Vogue did not prevent Black journalists and creators from questioning why there remained so few Black people at Vogue. With his tenure spanning decades, it seems reasonable to expect that Talley would have given safe passage to other Black minds who wanted to work there. Did he, like so many Black success stories, find himself a minister without portfolio, his actual power circumscribed in ways that would not be true if he were white? I was sympathetic to the pressure I imagined he was under. He did succeed at showing his generosity and support in other ways. In 2006, he joined a small group of us African American fashion friends for a special dinner to toast Robin Givhan, who had just made history as the first (and still only) journalist to win a Pulitzer Prize for fashion criticism. Talley had his assistant snap photos of us the whole night and later presented Givhan with two albums, one for her and a second for her parents.
When Talley started his journey, there were precious few people of color in the industry as a whole, let alone in senior fashion positions at magazines and newspapers. When he died, his rise had been followed by others: Givhan, Freddie Leiba, Michael Roberts, Teri Agins, Jean Griffin. Edward Enninful is now editor-in-chief of British Vogue, Samira Nasr is at Harper's Bazaar, and Lindsay Peoples Wagner is here at the Cut. It gives context to what Talley accomplished — how far he traveled with obvious brilliance, education, and discipline to the upper reaches of fashion and media.
In one of his books, A.L.T. 365+, he chronicles page after page of boldface fashion names — Kate Moss, Diane von Furstenberg, Karl Lagerfeld, Nicole Kidman, Tom Ford, Miuccia Prada, CZ Guest, Dolce & Gabbana, Wintour. But the first and last images in this art monograph are of Black folks. Talley's dad and a favorite uncle are in the opening, and the final person pictured is neither a designer nor a white person; it's a photo of a beautiful Black woman, a pastor.
Talley's fashion work, his celebration of luxury, continuously pulled him into a world of stratospheric glamour and whiteness. Yet he still strove to stay connected and centered in Black life: ever the brilliant boy raised by his white-gloved, churchgoing grandmother in Durham, North Carolina.
Want more stories like this one? Subscribe now to support our journalism and get unlimited access to our coverage. If you prefer to read in print, you can also find this article in the February 14, 2022, issue of New York Magazine.
More From 2022 spring fashion issue
See All