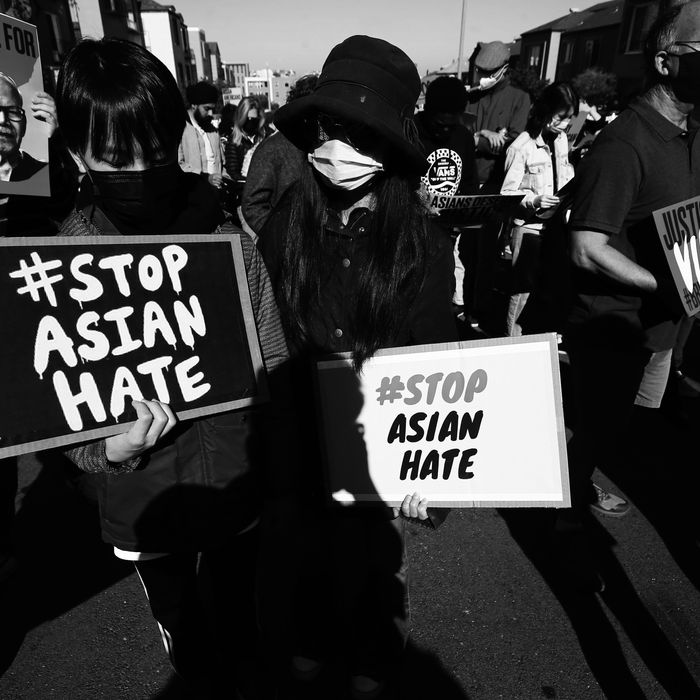 Photo: Michael Ho Wai Lee/SOPA Images/Shutterstock
A man has been arrested after surveillance video captured him punching an Asian woman more than 125 times as she attempted to enter her apartment building Friday. Video footage shows the woman, who is 67, pushing a shopping cart as she walked past the man, who police say called her an "Asian bitch." The woman appeared to ignore him and was trying to unlock her door when he came up behind her and struck her on the head. She fell to the ground, where the man repeatedly beat and stomped on her before spitting on her and walking away.
The woman suffered multiple injuries from the attack including lacerations to the head and face, fractures to bones in her face, and bleeding in her brain, though the Yonkers Police Department says she is now in stable condition. While the woman's name hasn't been released, police have identified her assailant as Tammel Esco, a 42-year-old Yonkers resident. On Monday, he was charged with one count of attempted murder and one count of assault, both of which are being labeled as hate crimes.
This brutal attack is the latest in a swell of anti-Asian violence that has left AAPI communities increasingly fearful and exhausted. This month alone in New York City, a man attacked seven Asian women, and 61-year-old GuiYing Ma died from a blow to the head while sweeping a Queens sidewalk. Although it is often difficult to get law enforcement to label these attacks as hate crimes, in this recent incident, police appear definitive about Esco's motives. "This is one of the most appalling attacks I have ever seen," Yonkers police commissioner John J. Mueller said in a statement. "To beat a helpless woman is despicable and targeting her because of her race makes it more so." Esco is scheduled to appear in court later this month.