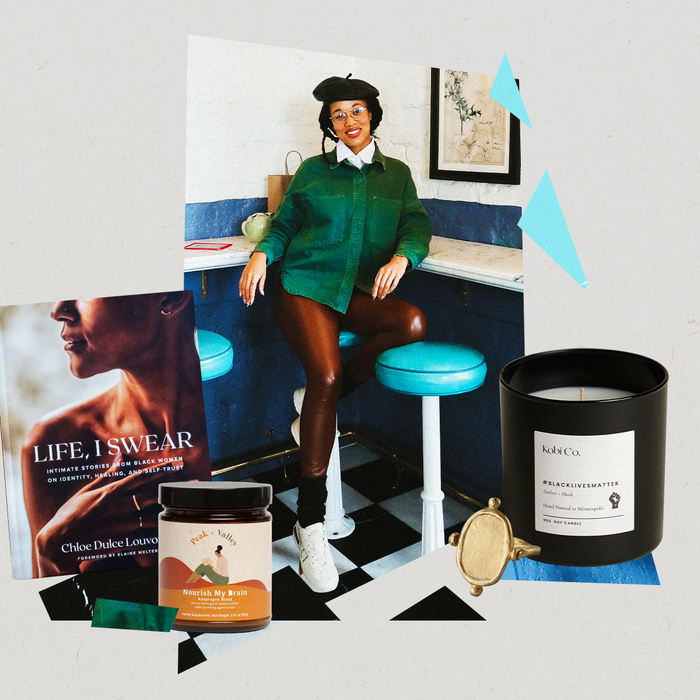 Photo: Headshot courtesy of Lauren Ash; photo illustration by Alex Cheung
Passionate, intentional, and divine are just three words Lauren Ash — the multi-hyphenated creative, community builder, and founder of Black Girl in Om — would use to describe herself. In 2014, after years of practicing yoga without seeing women like her represented in the community, she decided to step in. Ash started working toward her yoga teaching certification while still working full time in her 9-to-5, and dreamed of building a wellness community that would uplift, support, and catalyze healing for Black women and women of color. Today, Black Girl in Om is a global online and in-person community where Black women are given the space to connect, build their own relationships with wellness, and breathe easy.
While she's technically rooted in Minneapolis, Ash spends much of her time traveling — often frequenting Chicago and Los Angeles, but currently in New Orleans. As someone who's often on the go, her life can get chaotic, so maintaining the little bits of a daily routine is important. Working to build a community that helps women slow down (ironically) requires a certain amount of busyness, but it doesn't mean she's willing to overlook her own mental health in the midst of it. Journaling, listening to music with a candle or some incense lit, meditation, and her skincare routine are all parts of her morning routine; at night, she likes to wind down with a bath, yoga nidra (known for helping with deep relaxation and clarity), and a cup of herbal tea before falling asleep. "I feel like when people comment on how calm my energy is, they're really feeling the result of many practices that I've been doing for years," she says. "It's not just like I woke up like this."
After seven years of building her business, Ash is ready to focus on what's next for Black Girl in Om, and herself. Her years of working toward this dream has paid off — the community she manifested and built now exists — and her focus is now ensuring that it's thriving. She says she's realized that many of the things she thought she needed to be successful aren't actually necessary. "I am in a state of scaling down [and] scaling back," she says. "I'm working to become more of a minimalist in my business, how I approach being an entrepreneur, and I'm finding that I'm actually much more satisfied."
Read on for Ash's guide to scents, books, and silky slips that help her feel balanced and move gracefully through the chaos that comes with living ambitiously.
Everyone needs their own escape. A place to reset and recharge in the midst of a busy day. Why can't it be your car? The all-new INFINITI QX60 balances function with sophistication for a ride that is crafted with life and luxury in mind. Because who says your next car ride shouldn't be your next moment of zen? Learn more about how the fully reimagined INFINITI QX60 can help you take on life's chaos, in style.
"I stayed at my maternal grandmother's retirement home just outside of Tucson at the tail end of my Dark Night of the Soul [a stage in personal development when you undergo a difficult and significant transition to a deeper perception of life and your place in it] this past summer. It was a really emotionally challenging time for me. I intentionally picked this up from a boutique to remind myself of the small moments of sweetness that I found during that dark chapter of my life. Putting this on daily, it reminds me to give myself sweetness even when I don't feel like it."
"My Mom gifted me my first Kobi & Co Candle for Christmas and I have been loving it! Kobi, a young black woman from Minneapolis, started making and selling candles to help fund her college education. I light my candle when taking a bath; it's the perfect empowering touch to help me wind down my day with intention."
"When I travel, Skin Nutrition by Hanahana Beauty is a non-negotiable for me. This gentle mask detoxes and refreshes my face, and is fun to apply. Shout out to my friend Abena Boamah and the whole Hanahana Beauty team for ensuring we stay moisturized and glowy all year round."
"For years now, I've been taking herbal adaptogenic blends. My mornings feel more grounded, and my evenings feel more calm, ever since I manifested Peak & Valley (their Balance my Stress and Restore my Sleep blends give me life). Nadine Joseph is the phenomenal Black female scientist behind this adaptogenic-focused brand. I'm inspired by her commitment to directly source the herbs herself and uplift the global herbal community through intentional sourcing practices."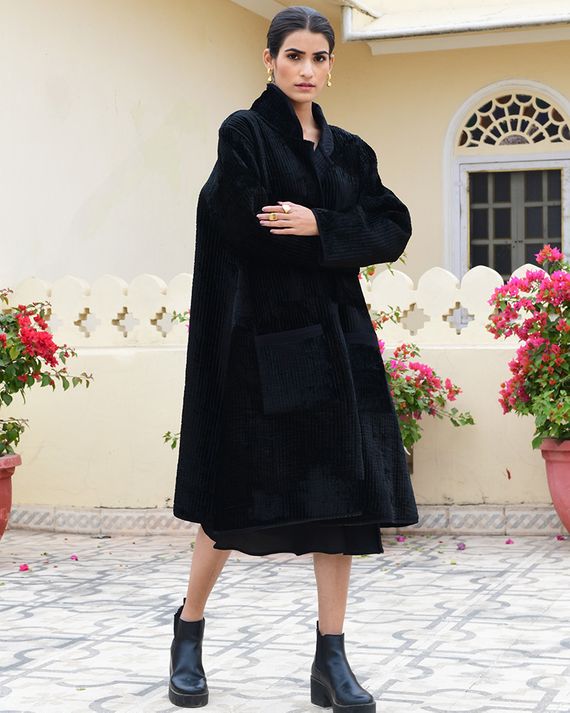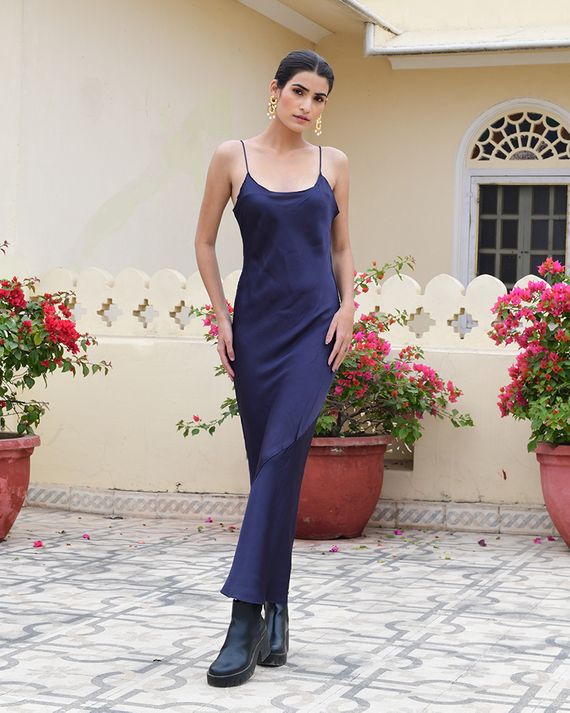 "I've been spending more time in New Orleans and falling in love with the culture and energy of the people in the city. I wandered into a boutique in early February and fell in love with the brand Lekha and the warmth of its founder, Trishala Bhansali. I needed an outfit for a wedding I was headed to, so I picked up the velvet coat in a moss color and the slip dress in golden spice. I've been wearing the coat as much as I can ever since and can't wait to rock the slip dress as I prepare to spend some time in Mexico."
"I have been in love with Mahnal, founded and designed by Shayba Muhammad, since 2017. I have several of her artisan quality solid brass pieces, including two rings. The intention that she infuses into her pieces — to embrace living a slower, more intentional lifestyle — is felt every time I glance down at my fingers."
"My dear colleague and friend Chloe Louvouezo published Life, I Swear: Intimate Stories from Black Women on Identity, Healing, and Self-Trust in November 2021 as an ode to modern-day Black women. It highlights her own vulnerability, as well as the stories of today's most influential Black female voices. We each offer testimonies of living through pain and joy with raw honesty and unapologetic self-love. I'm proud to have my essay included in this gorgeous collection and keep it in plain sight to remind me to keep documenting my life, and that in Divine timing my first book will be welcomed by the world, too."
"When I feel fully put together, I certainly feel calmer. I started wearing Dior last year after guiding a special meditation focused on tapping into beauty for them. My favorite and almost daily blush is Dior Backstage Rosy Glow as it offers the perfect natural, healthy glow for my complexion."
"I'm obsessed with my Mad Happy Bucket Hat! Seriously, I haven't been wanting to take it off. Plus, it always reminds me to tend to my mental health as this LA-based super stylish company has a mission to make the world a more optimistic place. It's the perfect brand for a Sagittarius like me to rock."
This advertising content was produced in collaboration between Vox Creative and our sponsor, without involvement from Vox Media editorial staff.