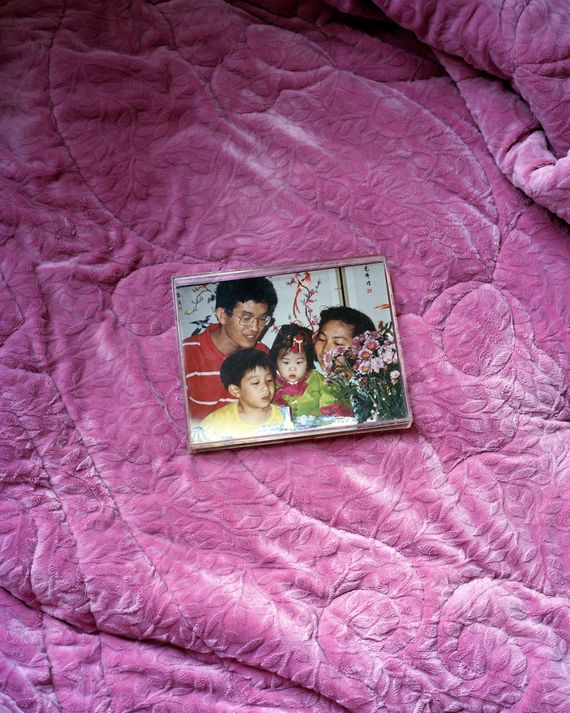 My Dol-Janchi (First Birthday Party)
Photo: Janice Chung
March 16 marks the one-year anniversary of the Atlanta-spa shootings, in which a lone gunman targeted and murdered six Asian women — Daoyou Feng, Hyun Jung Grant, Suncha Kim, Soon Chung Park, Xiaojie Tan, and Yong Ae Yue — working in massage parlors across the city. The women were beloved business owners, mothers to 20-something boys, grandmothers who loved to line-dance.
The murders, which took place during a rising tide of anti-Asian violence in the U.S., were hate crimes, even if law enforcement refused to call them such. They stoked fear, grief, and outrage throughout AAPI communities. One year later, there has been no recovery from that grief, only more wounds. Anti-Asian crime continues to rise; it increased by 339 percent nationwide in 2021 alone. This year, we have already witnessed brutal and unprovoked hate crimes, frequently against women and seniors, who tend to underreport crimes because of language barriers and uncertain immigration status.
"With all that's happening, I see how much more valuable this type of work can be to a lot of families and Asian American people," says Queens-based photographer Janice Chung, 29, of her photo series "Who Are You?," an intimate study of her Korean American identity. The images were captured in Flushing, Bayside, and Fresh Meadows, in the places where Chung grew up: her grandmother's "big house," or keun-jip; her great-aunt's apartment; her parents' home. Populated by family members both living and dead, as well as by candids of domestic life in an intergenerational family, the series is a nostalgic window into childhood, a time before everyone grows up and scatters. "I think we just need an opportunity to get to know one another, to be seen, to be validated," Chung says. "If I could present this narrative about family and nostalgia, maybe people can see themselves in this work, whether they're Asian American or not."
When Chung first started taking these photographs in 2013, she didn't intend for anyone to see them. They were a personal exploration of her identity and place within her family. "I was just looking for connections and opportunities to refamiliarize myself with people and places that maybe I've taken for granted," Chung says.
She took the images one by one over the course of four years, not knowing that she would later assemble them as a single body of work. And yet they coalesce into a cohesive photo-memoir; looking at the images feels like turning the pages of someone's well-worn family album. There are 101st birthday parties, funerals, rooms where sleepovers once happened, and trappings of everyday life — memorabilia that may not have much monetary value but is precious all the same.
Chung has included portraits of family members: her baby cousins and her cousins having babies, her father watching television. In her favorite image, she is eating cherries at her elderly aunt's apartment. For her, that shot captures jeong, a Korean term for your connection to people and places you spend time with. "It doesn't necessarily mean positive feelings," Chung explains.
Through photography, Chung has discovered a way soften the language barriers that distanced her from her elders — it's not a bridge, per se, and perhaps nothing can be, but at least it fills the silence. Still, voids are inevitable in any project of childhood memory. At several points in the series, Chung takes photos of childhood photos. Some memories can't be faithfully evoked through re-creation; only the real thing will do. That said, "things are not always picturesque" in reality. For Chung, photos inside photos are romantic narratives of family life. They preserve a sense of idealism that doesn't exist anymore. Maybe it never did. "I'm really trying to hold this faultless idea of what family is or should be. Or could be."
While Who Are You? focuses on Chung's father's side of the family, she tells me it's her mother who most helped her understand her place in the family, as well as understand herself. Perhaps that's why the series offers up such astute observations of Chung's mother, whether through portraits or photos of her daily rituals. In A Bath for the Plants, Chung captures her mother's ritual cleaning of houseplants in the bathtub, though her mother is not in the frame. This is the most frightening aspect of family love, an awareness that permeates the whole series: Those who anchor you, who show you who you are, won't always be with you.