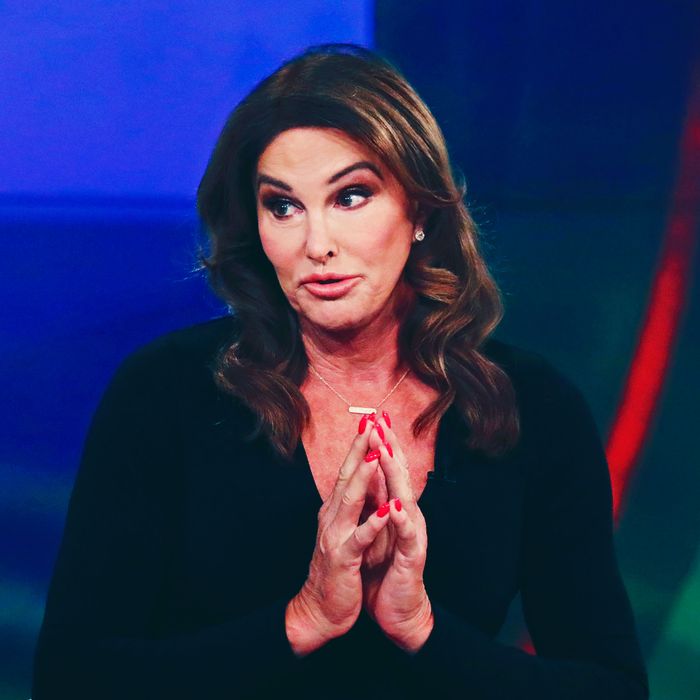 Photo: Heidi Gutman/Disney General Entertainment Content via Getty Images
The Kardashians launches next month on Hulu, and it is not expected to include former KUWTK mainstay Caitlyn Jenner. Jenner recently made her disappointment clear, but it sounds like she has a new TV show of her own: Fox News announced today that she will be joining as an on-air contributor.
On Thursday, a.k.a. Transgender Visibility Day, the network announced its plan to make an already visible trans woman much more visible. "Caitlyn's story is an inspiration to us all," CEO Suzanne Scott wrote. "She is a trailblazer in the LGBTQ+ community and her illustrious career spans a variety of fields that will be a tremendous asset for our audience."
It was sort of inevitable that Jenner would find her way to political punditry. She began wading into politics last year, when she announced her plans to run for governor of California in the state's recall election. Her campaign bore a striking resemblance to Donald Trump's, framing her as an outsider who could "disrupt" politics by taking a stand against high taxes and stringent COVID-19 measures and recruiting prominent GOP figures from the Trump administration.
Despite her being frequently referred to as an "activist" for trans rights, Jenner has made a habit of backing various pieces of anti-trans legislatio, most recently expressing support for bills that ban trans kids from participating in school sports. Which is exactly the kind of "activism" Fox News is eager to fold into its programming; lately, the network has been fixated on attacking trans athletes. Anyway, seems safe to say this Fox News contributor won't be getting coffee with Lady Gaga anytime soon.