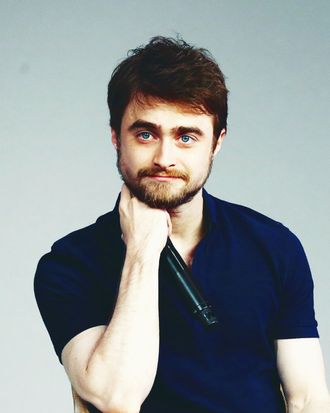 Amen, brother.
Photo: Paul Zimmerman/WireImage
For a situation that directly involved only three people, the Slap — that Will Smith dealt Chris Rock at the Oscars, after the comedian made a tasteless joke about Jada Pinkett Smith's alopecia — has churned up an exhausting amount of public opinion. We are four days out from the Academy Awards and the hits just keep on coming. Zoë Kravitz has attempted to wade into the fray. (It didn't go great.) In a since-deleted Instagram post, Amy Schumer disclosed that she is "still triggered and traumatized" from the incident, while taking the opportunity to plug her new show. Wanda Sykes, too, recently said she felt "physically ill" after seeing her friend get smacked, and while the latter two may feel some duty to weigh in because they hosted the ceremony, I am at a loss to explain the deluge of tangential celebrity perspectives on the matter.
Out of all the famous-person statements to surface so far, I have seen only two that please me. One comes from Questlove, who (enviably) meditated through the moment, and the other comes from Daniel Radcliffe. The hosts of Good Morning Britain pumped Harry Potter for his thoughts on the Slap during their Thursday morning show, and though he was "reluctant to chime in" — to quote Metro — here is the answer he came up with.
"I'm just so already dramatically bored of hearing people's opinions about it that I just don't want to be another opinion added to it," he said. Perfectly stated, and same here. Unless someone (Chris Rock?) wants to apologize to Pinkett Smith for this whole hell, no more, please. Radcliffe's will be the final word on the Slap.