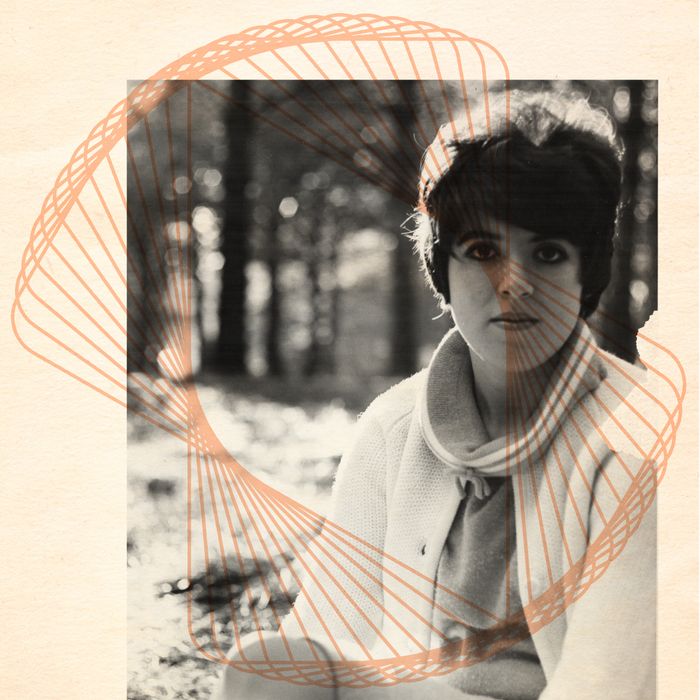 Photo-Illustration: by the Cut; Photos courtesy of the subject.
I had been calling my mother all week, leaving voice messages about the weekend trip my older sister and I were planning to visit our grandmother. She never answered.
The last time I spoke to her, she had an awful cold. She had persuaded the doctor in her small Southern California coastal town to write her a prescription for cough medicine without having seen her. If she had gone to his office, he would have seen that she was developing pneumonia.
That Saturday night, when my sister and I were with our grandmother, my husband called. "You better sit down," he said. "They've found your mother's body."
Found her body?
My sister and I went numb. She died alone — my parents had divorced long before, and my stepfather had passed a year earlier — right after we had settled into a delicate truce following one of our many periods of estrangement.
I told my grief counselor about the overwhelming guilt I felt at not having been there to comfort my mother during her moment of need. In response, the counselor said, "You sound like a parent grieving a child. Where is the child grieving her mother?" I never saw that counselor again.
This year, as I come up on the 20th anniversary of my mother's sudden and unexpected passing, I've been reflecting a lot on my childhood. I want to find a way to speak about her that feels authentic; more than that, I want to find a way to feel about her that reconciles the complexity of our relationship. (And as my debut novel, which incorporates some autobiographical details, comes out on November 1 — one day shy of the anniversary.)
When I talk about her, I usually start with "She was an alcoholic," which is true, but not the whole truth. It doesn't begin to encapsulate the fullest expression of her. My mother was also childlike and kindhearted. She had a great laugh and bragged about my sister and me to an almost embarrassing extent. Parts of my childhood were idyllic, like when we watched The Muppet Show together or she took us to Fosters Freeze for banana splits, carting a giant Tupperware container to scoop hers to-go.
And yet, her struggle with alcoholism was the defining experience of my youth — sitting in front of the mall entrance, waiting for her to pick up me and my sister. Hours passed until she finally arrived, her speech slow and thick. Her movements, too. She would sit in the living room smoking and drinking instead of making us dinner. A bowl of Cap'n Crunch in front of the television would have to suffice.
Like most alcoholics, she promised to quit and broke that promise more times than I can remember, which created my own toxic pattern of anxiety and dread that triggered a bout of lupus in my 30s. Thankfully, along with treatment, my doctor advised counseling since stressful emotions often exacerbate autoimmune disorders.
I spent the next four months in counseling, which happened to coincide with the 1992 Olympics. As I watched the cameras cut to adoring parents in the stands cheering on their children, I burst into tears. How foreign, this concept of parents who make their kids a priority, who do not expect their children to parent them.
I mean, my mother was an alcoholic — but that characterization flattens her and leaves me feeling equally deflated. I want to rise above it, to burn the bitter away. I don't want to get stuck blaming her for everything.
After all, I'm an adult now, a mother in my own right. I ought to have compassion for her. I ought to remember the gentle way she spoke to me and my sister, how she sang to us during bath time. How she let us keep the stray cat that wandered in our front door.
And what about her sacrifices? She had dreams of becoming a professional singer but gave it all up to be a young wife and mother. There was a definite culture clash between my American mother and Iranian immigrant father, who had a short temper back then. In hindsight, my mother was probably also clinically depressed.
Undeniably, her alcoholism made me a more resilient and capable adult (I'm one of the lucky ones; children of alcoholics are four times as likely to become alcoholics themselves). It's complicated, I could say. But that sounds cagey and evokes Nancy Meyers's spectacularly overbuilt kitchens. I envy people who can sum up their relationships with a deceased parent in single, simple sentences: "We were so close," they say. Well, my mom and I were close, too.
"Actually, you're enmeshed," her drug counselor said when my sister and I spent family week with my mother during rehab, "which means excessively emotionally intertwined." In my late 20s by then, I still couldn't be happy unless my mother was happy; if she was sad, I was sad.
The truth is I may never be able to distill my experience of my mother into a single, simple sentence. I do know she would be outrageously proud of me for my literary debut, even though my book, and every other book I write, features missing or absent parents.
As I try to reconcile the paradox of who she was and how to speak about her, perhaps I need to let go of the binary impulse to frame my childhood — or my mother — as good or bad. It was complicated, but despite the complexity, there are some things I know.
I know my mother did the best she could. I know my mother loved me. I know I loved her.
That much I can say. Truthfully.