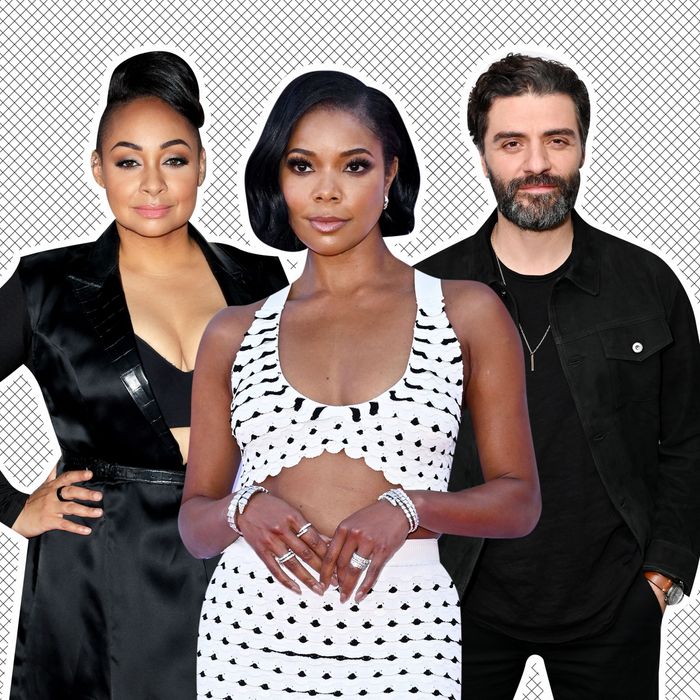 Photo-Illustration: by The Cut; Photos: Getty Images
On Tuesday, March 22, Disney employees of all stripes walked out in protest of Florida's "Don't Say Gay" bill. The walkout took place all over the country — from Walt Disney World in Florida to Disney's Burbank headquarters in California. The walkout was to support LGBTQIA+ employees, and to send a message to Disney CEO Bob Chapek.
Earlier this month, Chapek faced backlash after sending an internal memo to staff voicing support for LGBTQ+ communities while refusing to publicly denounce the bill, which would restrict public schools from teaching children about sexual orientation and gender identity. Chapek defended his stance by rattling off a list of "diverse" Disney projects as proof of the company's inclusivity, though reports found that Disney had donated at least $250,000 to Florida senators who co-sponsored the bill. After massive backlash, Chapek changed course in a new memo sent on March 11. "Starting immediately, we are increasing our support for advocacy groups to combat similar legislation in other states," he wrote. However, he failed to promise to stop donating to the supporters of the "Don't Say Gay Bill," and his lack of concrete action did little to ease the fears of employees.
LGBTQIA employees have been vocal in their disapproval of Chapek's handling of the issue, and staging walkouts. Yet Disney stars have been curiously quiet on the topic save for John Oliver, who played Zazu in the 2019 The Lion King remake and called the company "morally bankrupt" on a recent episode of Last Week Tonight. But now, more and more celebrities and Disney talents are speaking out.
Gabriel Union
On Wednesday, March 17, Gabrielle Union took a moment to share her thoughts on Florida's "Don't Say Gay" bill while walking on the red carpet for her new Disney+ movie, Cheaper By The Dozen. While speaking with The Hollywood Reporter, Union criticized "corporations" who stand for diversity while funding "hate and oppression." Hmmm, does one of these corporations have mouse ears and a history of queer-coded villains? "If you're gonna take a stand and be all about diversity and inclusion … you need to put your money where your mouth is," Union said. "You can't stand against hate and oppression and fund hate and oppression." She may not have explicitly name-check Disney, but her intentions were clear.
Union — who, as the stepmother of a trans daughter has long been vocal on the topic of LGBTQ+ rights — didn't mince words. "Somebody asked me, 'Are you disappointed?' I'm disappointed when my order isn't right at In-N-Out," she told Variety. "I don't even think that's a word you could use for something like this, where children's lives are hanging in the balance."
Oscar Isaac
On March 22, the day of the company-wide walkout, Oscar Isaac, who stars in the new Disney+ series Moon Knight, was asked to comment on the issue. His response? To break out in song, of course. "I guess my comment would be [starts singing] gay gay gay gay gay gay gay gay gay gay gay gayyyyyy," he told Variety. "Yeah, it's an absolutely ridiculous law. It's insane. It's insanity. And I hope that Disney as a company comes out as forcefully as possible against this idea."
Raven-Symonè
Disney Channel icon Raven-Symonè led her Raven's Home cast in a walk out on Tuesday. "Every family, every person, and every child deserves to be recognized no matter their race, gender, or sexual orientation. Education that reflects the truth and world we live in is something we must fight for," the actor wrote on Instagram alongside a video of the cast walking off set.
Josh Gad
Josh Gad, who recently admitted his take on LeFou in the live action Beauty and the Beast remake didn't go far enough to represent the LGBTQIA+ community, publicly endorsed the walkout on Twitter. "I too love Disney. But everyone must grow," he tweeted on Tuesday. "To all of my friends in the LGBTQ community & those under the wide and diverse Disney banner, I love you, I stand with you, and I have your back."
George Takei, writer/director Phil Lord, and even ESPN anchors Carolyn Peck and Courtney Lyle have also publicly supported the walkout and LGBTQIA+ employees at Disney. And many employees across companies and job descriptions have also spoken out online.
The group of LGBTQIA+ Disney employees leading the walkout has a handful of demands for Chapek, conveniently found on their website, Where Is Chapek. Most urgently, they would like an immediate end to any political contributions to politicians who supported and voted for the "Don't Say Gay" bill, including Florida Governor Ron DeSantis. They are also calling on Chapek to "publicly commit to an actionable [plan that protects employees from hateful legislation," which would include a pause on pushing for employees to move to Florida, and to donate to The Trevor Project. Supporters can also follow them on Twitter @DisneyWalkout.