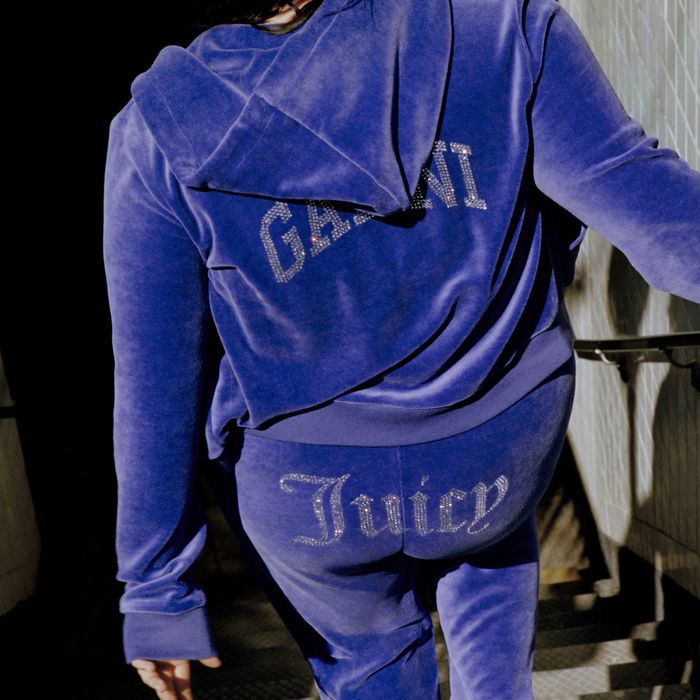 In the early-aughts, when Juicy Couture was all the rage in America, Ganni creative director Ditte Reffstrup was in her 20s working in retail in Copenhagen. "I remember being obsessed," she says of the brand's now-iconic tracksuits. "The rhinestone embellishments, the colors — it was such a strong look."
Now, 20-something years later, Reffstrup has designed her own version of the tracksuit as a part of an official Ganni x Juicy collaboration. It may look just like the velour original, but it's actually the most responsibly produced version of the style to date, made with a mix of certified organic and pre-consumer recycled cotton and recycled polyester. The 13-piece collection includes bedazzled T-shirts, colorful Ganni x Juicy logo dresses, mesh leggings, and accessories — all made in certified organic and recycled materials as well.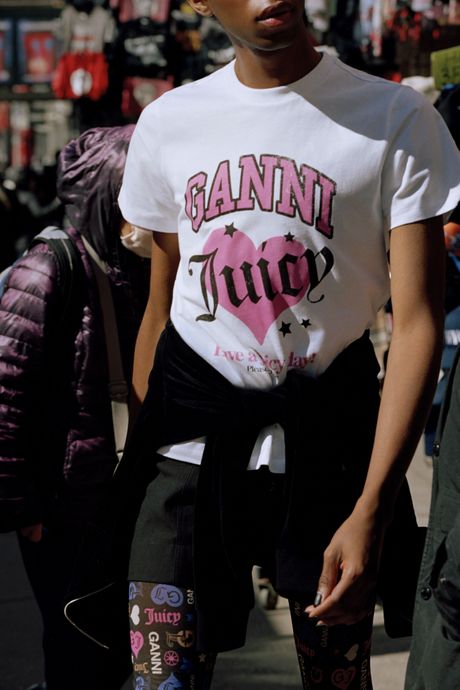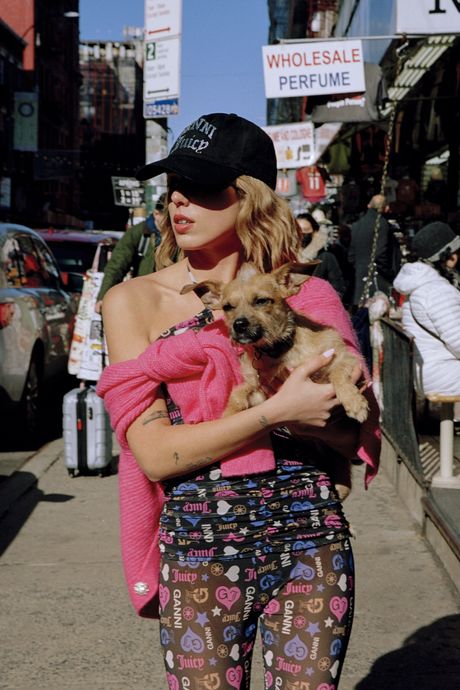 If you think about it, the collaboration isn't such an odd pairing. The Scandinavian brand and the Hollywood staple both represent a fun, carefree, youthful attitude. It makes sense that with Y2K styles coming back, both saw it as an opportunity. "We don't take ourselves too seriously, encouraging self-expression and, above all, having fun while doing it," said Reffstrup.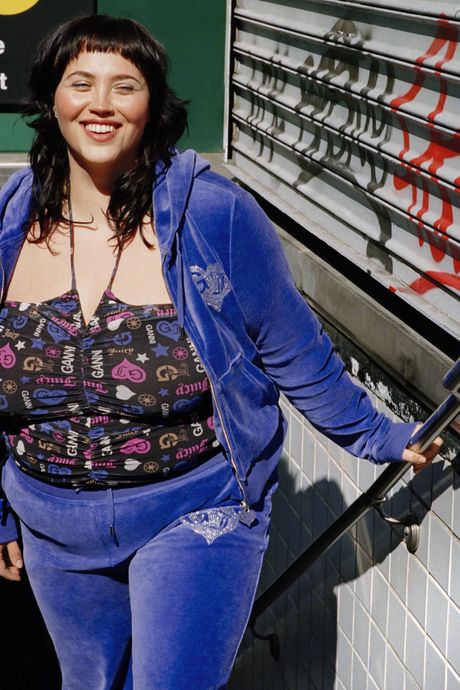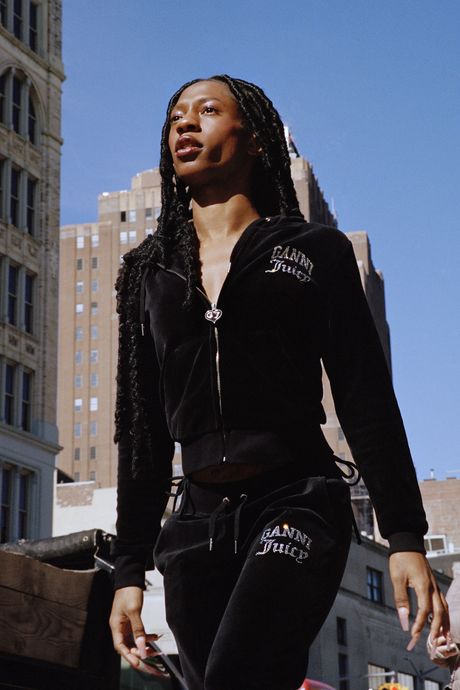 Today, Reffstrup sees her 20-something self in her younger team members. "It's so fun to see them embracing the Y2K trends and reliving the iconic millennium looks," she said. "I need to dust off my old tracksuit!"
The collection is set to launch on March 30 and will be available on Ganni.com and in stores worldwide as well as on Juicy's website.