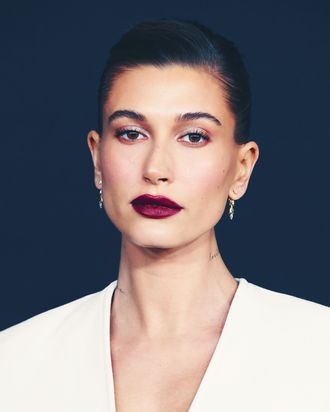 Photo: Steve Granitz/FilmMagic/Getty Images
In a series of Instagram Stories this weekend, Hailey Bieber said that she was recently hospitalized for a blood clot in her brain. Bieber, who is 25, said the scare started last Thursday, when she was eating breakfast with her husband, Justin, and started experiencing "strokelike symptoms." Bieber was then hospitalized in Palm Springs, where doctors discovered she had suffered "a very small blood clot" to her brain, causing a lack of oxygen. Thankfully, Bieber said her body passed the blood clot on its own, and that she recovered within a few hours.
It's unclear what caused the clot, and Justin is apparently "still very worried" about his wife's health. "Although this was definitely one of the scariest moments I've ever been through, I'm home now and doing well," Bieber said in her Stories, thanking the "amazing doctors and nurses" who took care of her in the hospital.