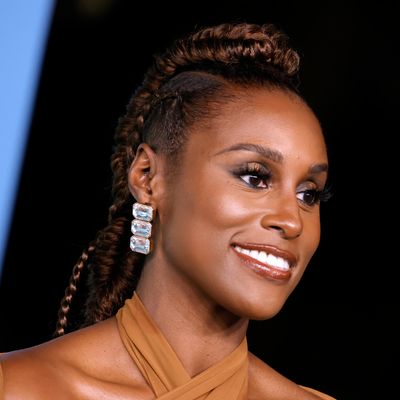 Photo: Frazer Harrison/FilmMagic
Insecure star Issa Rae would like you to know that, despite current rumors suggesting otherwise, she is absolutely not pregnant.
Rae, who married her longtime partner Louis Diame last July, denied rumors that she was expecting on Twitter on Wednesday with a very definitive "I am not pregnant, fuckyouverymuch. LET A BITCH EAT DRINK AND BE MERRY." According to "Page Six," the source of the rumors was a video of Rae joyfully greeting her co-star Yvonne Orji. I'm not sure what about this video suggests Rae is with child, but whoever made the assumption has been soundly corrected.
In conclusion, if Issa Rae does decide to get pregnant, maybe let her announce it herself?