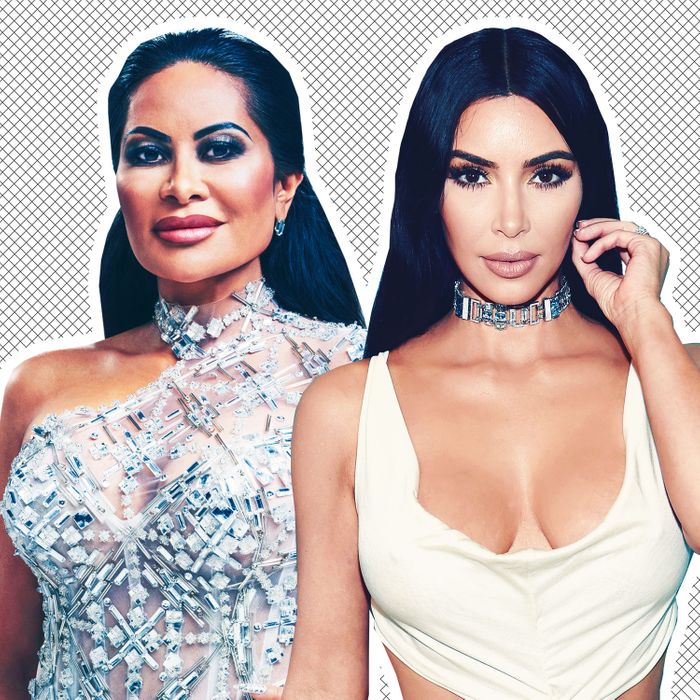 Photo-Illustration: The Cut; Photos: Getty Images
Hey Kim Kardashian, if this whole "reality show" thing doesn't work out, Jen Shah has a proposition for you. The Real Housewives of Salt Lake City star is currently facing charges for conspiracy to commit wire fraud and conspiracy to commit money laundering, and she'd like to speak to you about joining her legal team.
"Listen, Kim Kardashian is not officially part of the Shah squad legal team yet," Shah explained during the Real Housewives of Salt Lake City After Show. "People thought I was joking around when I was like, 'Do we need to add Kim Kardashian to our legal team?' I was dead ass 100 serious." What a proposal. "I have mad respect for her," she added.
Shah went on to praise Kim K's advocacy for criminal justice reform, implying that she saw herself in some of the cases Kardashian has championed. "I was dead serious, because at this point I'm feeling like I'm wrongly accused of something. I don't know what the hell is going on — listen, do I need Kim Kardashian on my team? Because that bitch gets shit handled."
Shah may be protesting her innocence, but her case has very little in common with the work Kardashian has done thus far. The Housewife was arrested in March of 2021 for allegedly running a telemarketing scam that "defrauded hundreds of victims," per the indictment. Meanwhile, Kardashian just passed the California "Baby Bar" in December and has thus far focused her advocacy on criminal justice reform and getting people like Alice Johnson, who was sentenced to life in prison without parole for a first-time nonviolent drug offense, out of prison. I'm sorry to break it to you, Jen, but these two things are not the same.