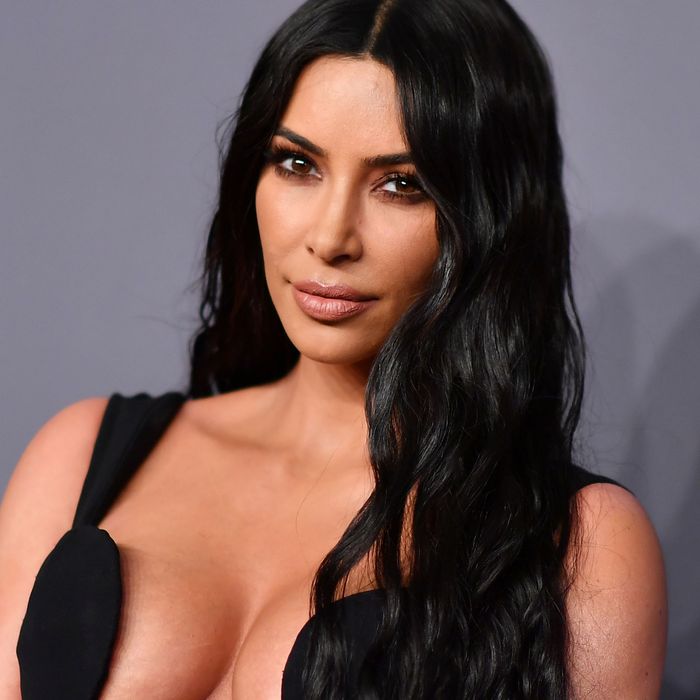 Photo: ANGELA WEISS/AFP via Getty Images
Over a year after filing for divorce from Ye (formerly known as Kanye West), Kim Kardashian's marital status is officially "single." On Wednesday, a judge in L.A. approved her petition to become legally single and drop "West" from her name.
Kardashian has made no secret of the fact that she has wanted out of her marriage, most recently stating in court documents that Ye's Instagram posts have caused her "emotional distress." She filed the petition to become legally single in December, and in the months since, Ye has launched a disturbing campaign to win back her affection, including harassing her new boyfriend, Pete Davidson, and other behavior that many have observed appears abusive. Given Ye's history with mental illness and the fact that we can never really know what's going on inside their relationship, it's difficult to know exactly how he feels about this latest development, but his newest attorney was present at the hearing and did not object to Kardashian removing "West" from her legal name. Their custody agreement and sharing of assets have not been settled and will be handled separately.
Regardless, this seems like an encouraging step in what has become a painfully drawn-out and very public divorce. This news also means we are officially — legally, even — entering a new era of Kardashian fashion. Why dress like a Ringwraith when you can wear Beavis and Butt-head socks? We look forward to seeing her bare hands and collection of novelty trucker hats.