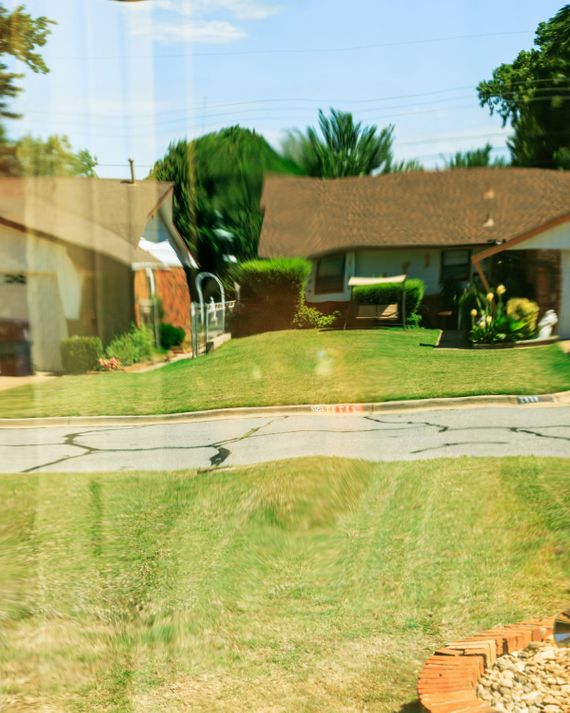 Aunt Attie's Door
, Oklahoma City, 2017.
Photo: DeSean McClinton-Holland
"This is about the cycle of life," says Brooklyn-based photographer DeSean McClinton-Holland. He's explaining the story behind his visual project, Family. "Sometimes while getting lost in who we've lost, we forget that the energy continues, and that we start to see the people who are gone in the people who have come."
After the death of his mother in 2012, McClinton-Holland felt alone and like he had no home to return to, his family being spread all across the country. To cope with the loss and loneliness, he picked up a camera and started taking photos that reminded him of home and family. While the series was first conceived as a way for him to heal, it grew over the years into a visual story about finding your way back to the places and people that came before you.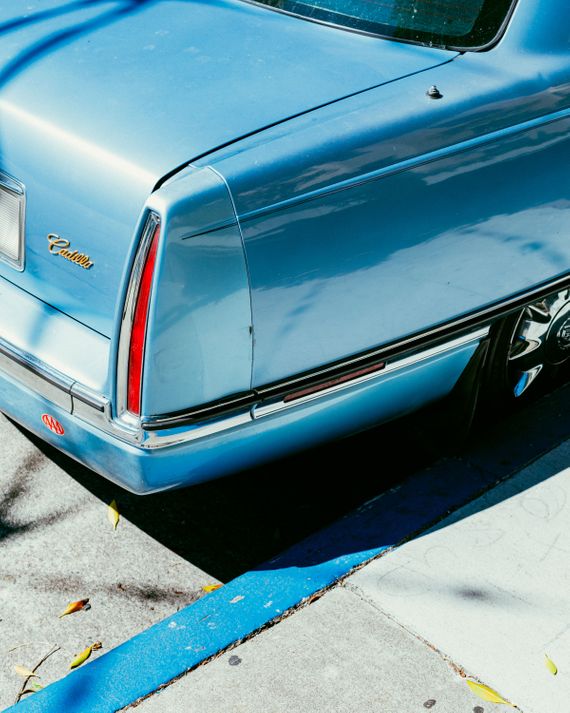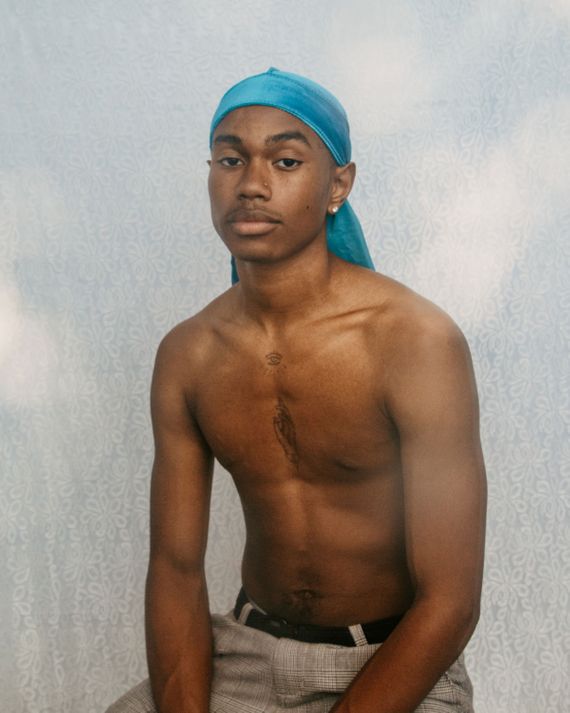 Not only does this photo essay provide a glimpse into the photographer's world, it also gives the audience a peek into the homes of Black families in America. "A lot of the time, this kind of work is done as a way to make other people see us [Black people]," says McClinton-Holland. "But I think it's more important for us to see each other through the Black gaze first."
Being a Black American myself, I understood what he meant immediately. With information about who we are and where we come from being manipulated and erased for generations, it's hard to reconstruct one narrative, because the Black community is multicultural, not a monolith. While these images are just a snippet of his bigger project, McClinton-Holland selected each to say, "No, we don't all grow up the same way, but we have a lot of similarities however we grow up."
When looking through the images, there were several that brought a smile to my face because they reminded me of visiting my own grandmother's house in Southwest Detroit. From the candy dish that's always filled with caramels or those soft red-and-white peppermints that melt in your mouth to the plastic covers that remain forever on the furniture, the imagery evokes a sense of connection to the work, just as McClinton-Holland intended.
While some of the images date back to 2013, McClinton-Holland didn't start developing the idea for the series until 2018. Spending time in California, Texas, Virginia, Oklahoma, Mississippi, and New York over the years, he was able to capture moments with his real family, as well as create others using objects and models that instantly reminded him of his family.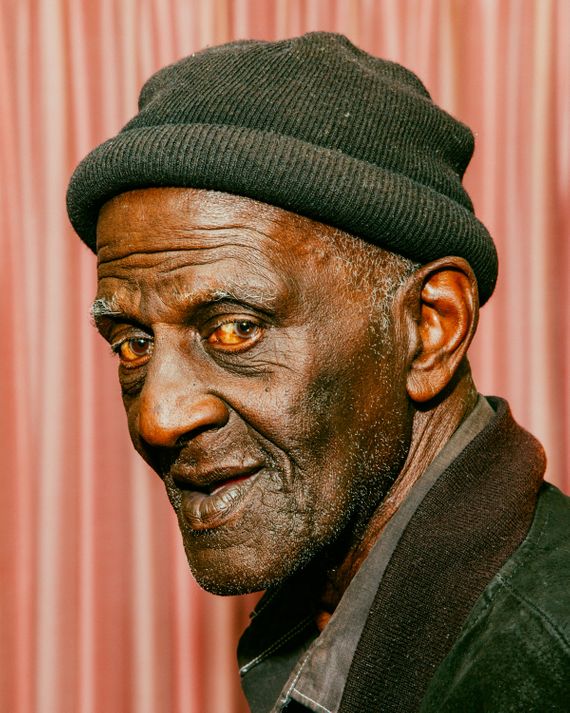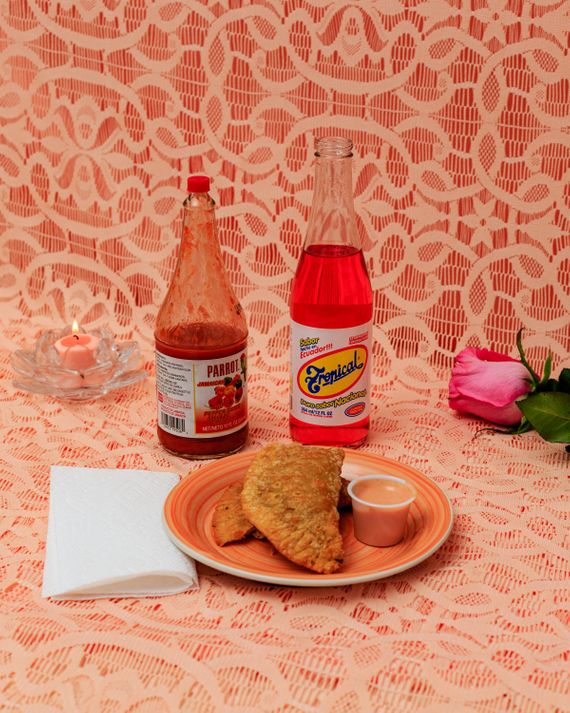 Throughout the series, you see the colors blue and pink, which symbolize family members he has lost. His grandmother's favorite color was navy blue, and his mother and grandfather both loved pink roses. He also includes images of his brother, sister, niece, cousin, and late aunt and uncle.
"When I was making this image, I was thinking more of the relationship of Yemaya and Oshun, as an ode to all the women in my family and all the mothers who make our lives possible," says McClinton-Holland as he describes the self-portrait he took holding pink roses and wearing a blue Senegalese dashiki outfit. "This is also an example of Dominican Santeria, the celebration of Oshun, to show the connection and the importance of spirituality to us wherever we're from."
These images are only a selection from the larger series McClinton-Holland is working on, but he hopes they will inspire viewers to start thinking more about family and doing the research to discover their history. "I want this to kind of be a mirror," he says. "When people are looking at this, I want them to take a minute to reflect on their happy memories and how the important people in their lives impact their day-to-day life. When I leave to go on an assignment and I look at the images of my mom and sister, it's a reminder that what I'm doing isn't just for me."
Scroll below to see more images from Family.