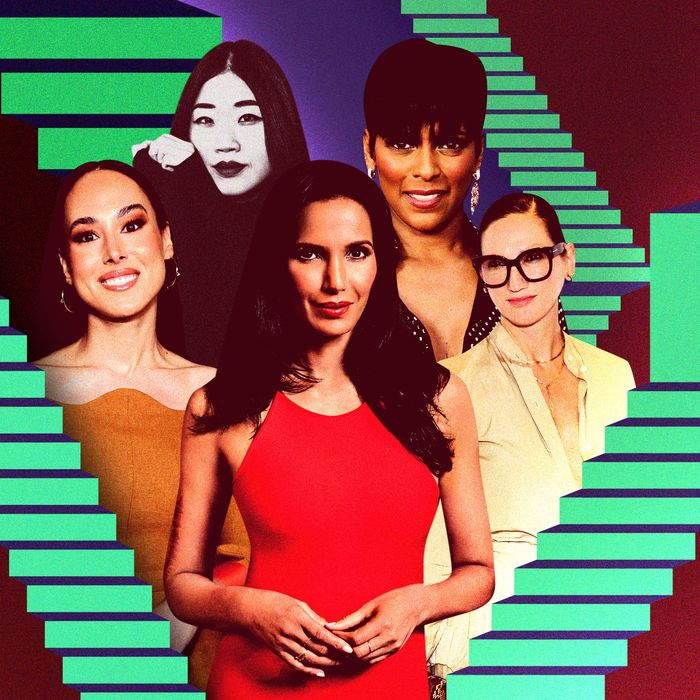 Photo-Illustration: by The Cut; Photos: Getty Images, Aaron Richter
The worst part of my week, every week, is each Sunday when my iPhone delivers my screen-time report. The numbers it shows me never seem possible: How could I have spent [redacted] hours per day on my phone and eaten three meals a day, worked, walked my dog, and slept? It doesn't add up. But somehow it happens.
Screen-time numbers feel extremely personal, a modern secret with few equally revealing analogues. I'm certainly not going to tell you mine (okay, fine: eight hours even). Fortunately, the Cut found five brave and influential women who were willing to share how much time they're logging on their phones.
What's your current daily average screen time?
Mary H.K. Choi, author of Yolk: 3 hours 18 minutes
Tamron Hall, host of the Tamron Hall Show: 8 hours 34 minutes
Meena Harris, lawyer, children's book author, and founder of Phenomenal: 10 hours 39 minutes ("Seven hours 29 minutes of which is on productivity and finance apps!")
Padma Lakshmi, host of Top Chef and Taste the Nation : 4 hours 41 minutes
Jenna Lyons, founder of eyelash brand LoveSeen: 5 hours 16 minutes ("But this was down 49 percent from the week before.")
Which app takes up the most of your time?
Choi: Instagram, by a lot. Then Maps. Safari. Then WhatsApp for the group chats. Message. Zoom. The Real Real. Trulia. Insight Timer for guided meditation. Wordle. And then Gmail on a browser since I took email off my phone.
Hall: Nanit [baby monitor].
Harris: Zoom or Asana [for work management].
Lakshmi: It's a toss-up between Messages and Mail, followed closely by Instagram and Twitter.
Lyons: Instagram.
Which apps (if any) do you have time limits on?
Choi: I've set a 30-minute cap on Instagram, but I bypass it constantly (not even to be like "One more minute" but "Ignore all day and leave me alone").
Hall: I don't have any set limits on any apps as of now.
Harris: None :(
Lakshmi: None.
Lyons: I have no time limits; that would indicate I have healthy technology boundaries. Which — clearly — I do not.
Which app do you wish you could delete for good?
Choi: Instagram for sure, but it's still an improvement on an Instagram and Twitter addiction. And I'm still extremely pleased that I haven't re-added email on my phone.
Hall: My calorie-counting app … LOL!
Harris: Google/email. Burn my inbox to the ground.
Lakshmi: Fruit Ninja.
Lyons: In terms of what I would delete, it would have to be Instagram. I love watching puppies, horses, finding furniture, makeup tutorials, new brands, artisans, ridiculous memes, iconic models, vintage images, sarcastic moms, bad dancers, excellent dancers — I love it all. However, obviously, I spend too much time there.