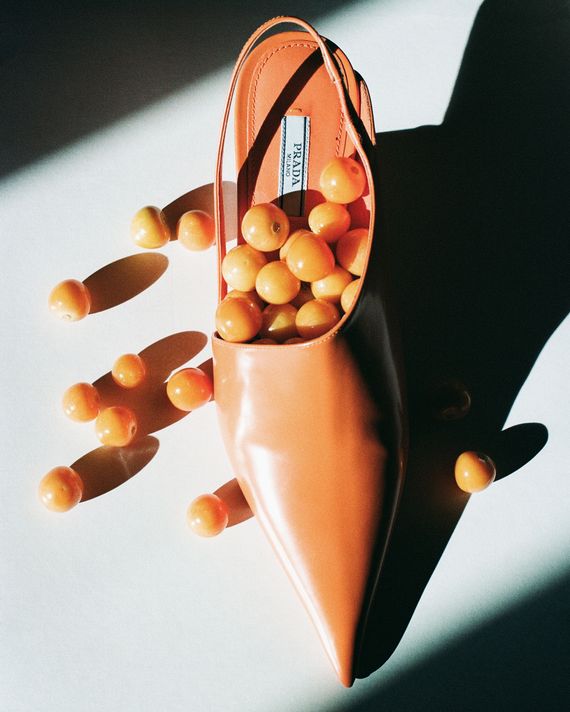 Miuccia Prada and Raf Simons's spring show explored the idea of sexuality through clothing, and they certainly delivered seduction in this pointy little wedge.
The slingback, shown here in a brushed orange, was part of the first collection Prada and Simons showed on a runway. (They started their collaboration right before the pandemic, so their other collections were shown in short films.) The show was served up with a twist, held simultaneously in Milan and Shanghai. In a meta moment, both presentations were broadcast on LED video screens, one serving as the backdrop for the other. The brand shared its intention to "bring two groups of people, on two sides of the world, together in a modern community."
The stomper, made out of a waxy leather body, was styled with miniskirts (another trend engulfing us this spring,) some with maxi-length hems that delicately trailed their wearers. In its minimal elegance, featuring a 2.5-inch wedged heel, it is tall enough to give you a bit of an upper hand but comfortable enough for everyday wear. The pointed tip suggests a privately spicy side that's not for outsiders' eyes and ears, while the peachy tone, in harmony with its lacquered and colorful interior, encourages some fun for $1,150.
Every product is independently selected by our editors. Things you buy through our links may earn us a commission.