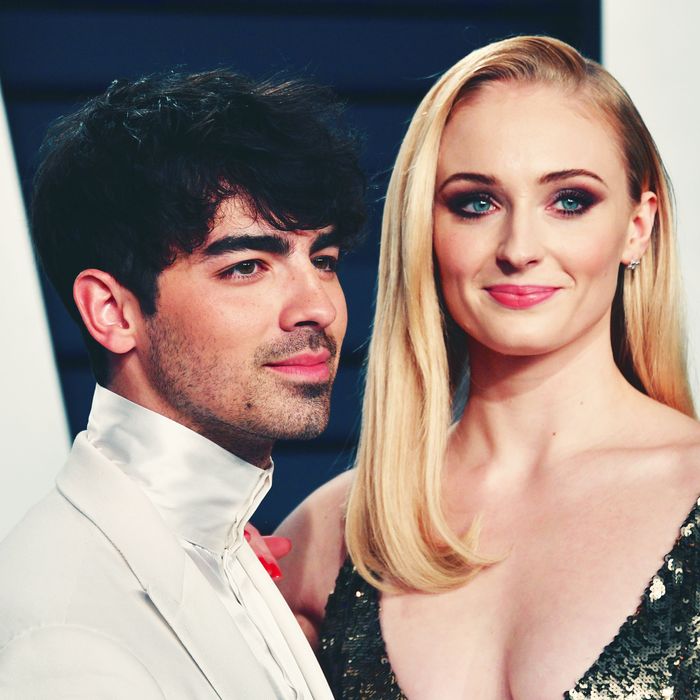 Photo: Dia Dipasupil/Getty Images
In some good news this week, multiple outlets are reporting that Sophie Turner, Queen of the North, and Joe Jonas, who some will forever think of as one-third of the Jonas Brothers, are reportedly expecting their second child together.
Rumors of a second Turner–Jonas pregnancy began early last month when Turner, 25, was photographed walking around Los Angeles wearing a crop top and cradling what appeared to be a baby bump. Pregnancy rumors were further stoked when Turner and Jonas, 31, were pictured strolling together in green outfits, which I took to be another fertility omen.
Turner and Jonas already have a daughter together, Willa, who is 1 year old, and have apparently been thinking about having a second child ever since Willa was 4 months old. The couple hasn't made any official announcements about baby No. 2 yet, nor should anyone expect them to. The couple has been fairly private about their life together, as evidenced by the fact that they secretly eloped in Vegas (Diplo livestreamed it, for posterity) and that neither of them confirmed Willa's existence until after she was actually born. Even now, they only infrequently comment on the woes and joys of parenthood. Jonas, for example, once offered up this astute observation: "Naps are nice."
They are. Anyway, congratulations to the couple, who will certainly be in need of more naps as a family of four. Congratulations to the incoming baby, too: I don't know when you're due to arrive, but you get Sansa Stark as a mother, and will get to hold Joe Jonas's real hand. Maybe Taylor Swift will even get you a homecoming gift.