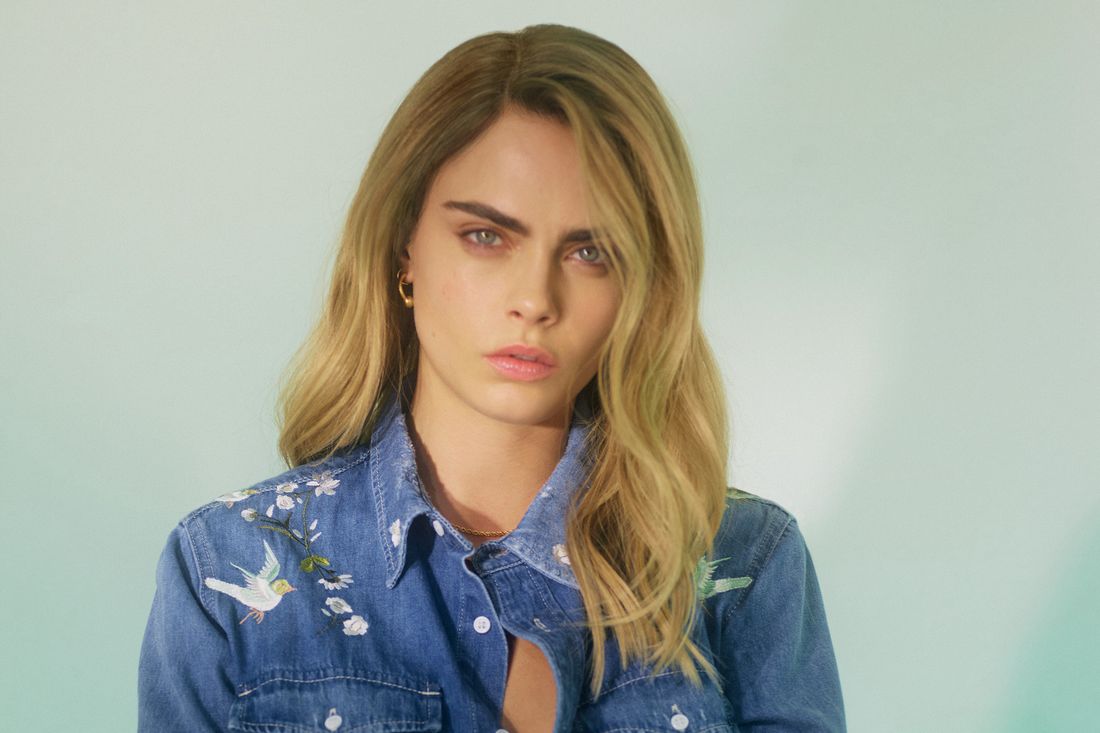 It's that time of the year again. You know, those last couple months of winter when any temperature above 50 degrees makes you want to pack away the puffer jacket for good. The months when you're counting down the days until the sun sets after 6 p.m., you dream about basking in the sun, and long for the feeling of ordering a fizzy, cold drink at a sidewalk table. Springtime can often feel like the light at the end of the tunnel — the glimmer of joy buried under winter frost.
As we approach the new season, and begin shedding the winter layers we've been cocooned in these last few months, it makes sense to spruce up our closets with new springtime staples. 7 For All Mankind's S/S 2022 collection is all about leaning into that optimism and lightness the new season can bring. The collection features a mixture of floral and bird designs, signaling the fresh start of spring and igniting a feeling of rebirth, freedom, and taking flight. The collection's one-of-a-kind designs are effortless yet refined. Decorative accents, intricate beading, and detailed embroidery come together with easy shapes and perfectly worn-in style. This combination provides a casual elegance that will leave you feeling comfortable, confident, and stylish as you step into the new season.
Read along for three ways to style favorite pieces from the new collection for any plans this spring might bring.
For a weekend road trip
The key to dressing for a road trip is wearing something that's comfortable enough to sustain sitting in a car for hours, while also being put together enough to confidently leave the car during any pit stop. After all, you never know when you'll spot that made-for-the-gram view, or want to stop by a roadside farmstand for some fruits or jams. This effortlessly stylish set is the easy fit for a drive along the coast, a trip upstate, or a weekend getaway.
For rooftop cocktails
There's nothing quite like a rooftop in the spring. The 75-degree weather with a light breeze, reuniting with friends after the winter hibernation, and that first sip of a spritz as you watch the sun begin to set in the distance — that's bliss. This ivory blazer and embroidered straight-leg jean is the natural choice for a casually elegant look ideal for toasting to a birds-eye view.
For a morning at the farmers market
With the arrival of spring comes the reopening of an early morning classic: the farmers market. While this shirt has a classic silhouette, the detailed embroidery makes it a uniquely updated version of the quintessential piece everyone should own. Style it with Easy Straight jeans and you have a laid-back, yet refined, look for a morning perusing fresh produce, baked goods, and flowers at the market. It's the uncomplicated and seamlessly cool pairing that'll leave you looking, and feeling, great this spring.
This advertising content was produced in collaboration between Vox Creative and our sponsor, without involvement from Vox Media editorial staff.