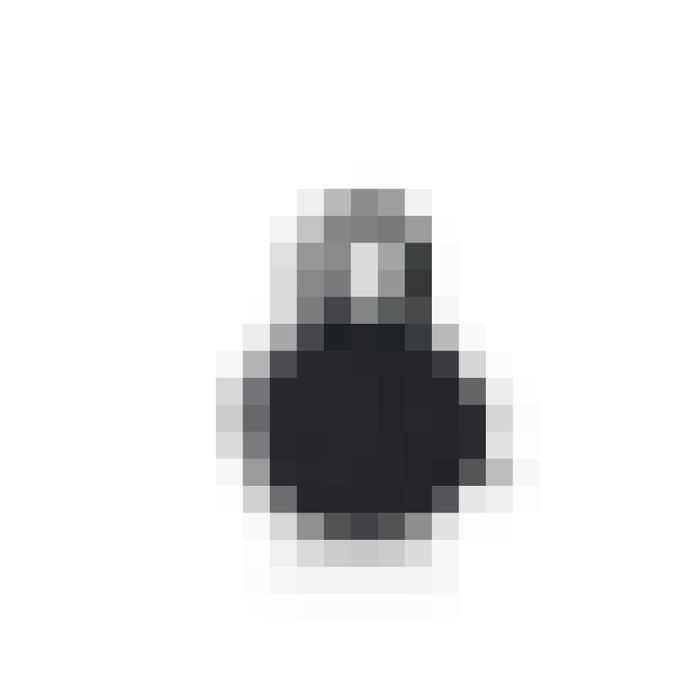 What is it?
With a series of pixelated images and cryptic tweets, the unisex label from designer Telfar Clemens announced a collaboration with an unknown brand on a four-piece collection. Dropping on March 25, you can blind-preorder the mystery products, which include small, medium, large, and new circle bags made of tactical nylon with the embossed Telfar logo, ahead of the official release.
Do I need this?
Maybe. If you're a fan of the brand's vegan leather and nearly impossible-to-get shopping bags, it's safe to say you'll probably like this too. The brand's past collaborations have included UGG, Moose Knuckles, White Castle, Converse, and the Liberian Olympics team. If the shearling shoppers from the UGG collab and the puffer shoppers from the Moose Knuckles collection are any indication, these will sell out fast. If you're thinking of blind-buying the new collab, check out the mystery product's page for a hint on what to expect.
The ____ x Telfar Small Shopper ($140) page describes the product as "the iconic Small Shopper in tactical nylon with woven hand straps and removable/adjustable padded shoulder strap to be worn crossbody, around the waist or over the shoulder."
What are people saying?
Twitter is buzzing about the collab, with some people prepared to spend no matter what it is. Naturally, some are skeptical about a blind preorder with very few details. The tweet from Telfar has turned into a mini-investigation, with a few Twitter users thinking they have the collab figured out, naming Eastpak, Supreme, and Jansport as contenders.
How can I get it?
You can preorder the mystery bags on March 25 on Telfar.net. The medium and large bags will be available on March 31, the small bag on April 4. A new bag will launch on April 8. Prices start at $110.