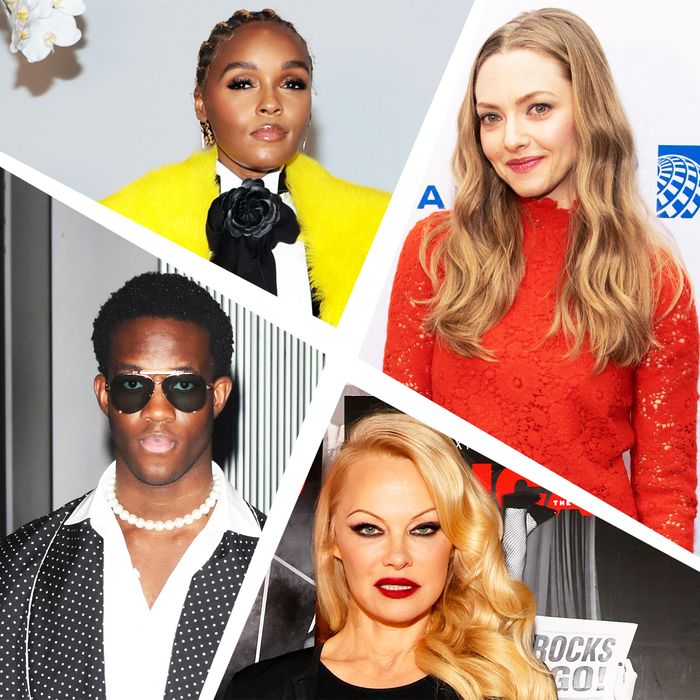 Photo-Illustration: by The Cut; Photos: Getty Images
What's a Friday without a "Bestest Party Looks," right? Well, good news, this week did not disappoint. And neither did Pamela Anderson. Also, Ralph Lauren hosted his fall 2022 show, which had a star-studded audience with the likes of Janelle Monáe. Trailblazers gathered at the Standard East Village to celebrate Women's History Month. And did I mention that the mastermind behind my new favorite improv scene showed up looking like the icon she is? Thanks, Amanda. For all these looks and more, scroll below.
Most Likely to Dance to "How to Love"
We know professional Elizabeth Holmes look-alike Amanda Seyfried has moves, but I'm thrilled to know she has some major style, too. This sheer lace look is everything.
Best Stripes
The colorful wide-leg pants and striped coat layered over a simple white blouse make for pattern-mixing perfection.
Most Dramatic
"Being dramatic" is never a bad thing, and Monáe proves it. The singer looks stunning in this bold fur coat.
Best Two-Piece
Forget suits, this week is all about maxi skirts and matching tops. This set is glamorous and fun and fits Petronelli like a dream.
Most Likely to Be Mistaken for a Disco Ball
Meant in the best way only.
Best Pearls
Sometimes all you need is a good statement necklace, and this look is just that.
Most Classic
Anderson looks stunning in this little black dress. I know I can't be the only one counting down the days to see her in Chicago.