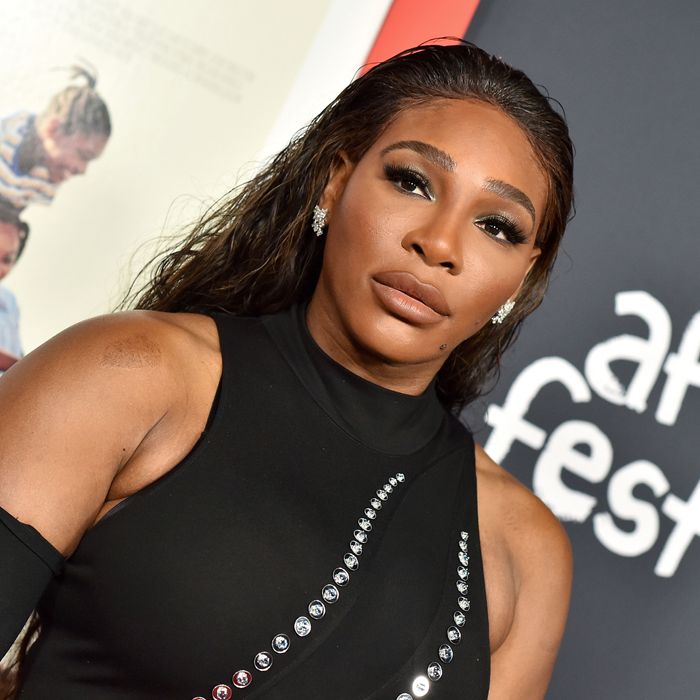 Photo: Axelle/Bauer-Griffin/FilmMagic
In Wednesday's paper, the New York Times appears to have mistaken a photo of Venus Williams for her sister Serena. A print column announcing that Serena's venture-capital firm has raised $111 million ran alongside what should have been a photo of her — and was labeled as such — but instead showed her sister Venus.
Williams pointed out the mistake on Twitter, writing, "No matter how far we come, we get reminded that it's not enough" and pointed out that the fund mentioned in the piece will "support the founders who are overlooked by engrained systems woefully unaware of their biases. Because even I am overlooked."
Williams has spoken many, many times about the misogynoir she's encountered throughout her career, both in the historically white world of professional tennis and beyond. While mistaking someone for her sister might seem understandable without the context, Serena and Venus are wildly successful tennis players who have been in the public eye since they were teenagers. The fact that the paper failed to properly source an image of a Black woman — and managed to confuse her with a different Black woman — is telling. The disrespect isn't helped by the fact that the headline refers to Serena as "Tennis Star" despite the fact that she's a household name.
The New York Times Business section responded to Serena's post in the comments. "This is our mistake," it wrote. "It was due to an error when selecting photos for the print edition, and it did not appear online. A correction will appear in tomorrow's paper."
This post has been updated.