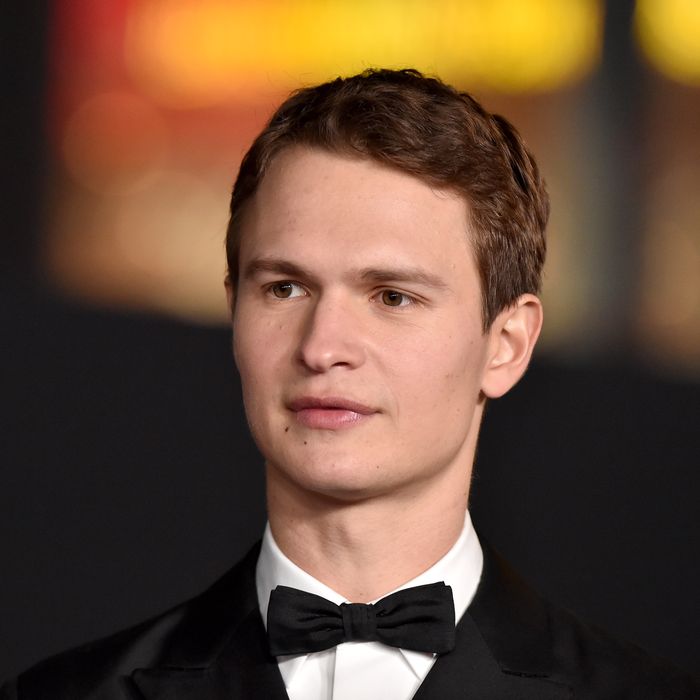 Photo: Axelle/Bauer-Griffin/FilmMagic
Ansel Elgort led one of the biggest movies of 2021, playing Tony in Steven Spielberg's West Side Story, but that alone doesn't guarantee him a seat at the Oscars. Yes, the movie is tied for the third most nominations of the night with seven nods total, including Best Picture and Best Director. And, yes, Elgort did star in the film as the romantic lead — though as we've learned from Rachel Zegler, even that doesn't guarantee one an invite — but there's one major hitch that might have stopped him from getting to walk the red carpet on one of Hollywood's biggest nights: the sexual-assault allegations against him.
Elgort has kept a low profile this entire year. Though he appeared at both the L.A. and NYC West Side Story premieres, he stayed away from doing extra red carpets until he appeared at the Critics Choice Awards in March. And he certainly did less than would be expected for a one-time up-and-comer/YA heartthrob. This could all be coincidental, but it's hard not to see it as a precautionary measure given the very serious allegations made against him in 2020. After he had filmed West Side Story, but before it was released, Elgort was publicly accused of sexually assaulting an anonymous 17-year-old girl in 2014, when he was 20. Elgort denied the allegation in a since-deleted Twitter statement. A handful of other women also accused him of inappropriate sexual behavior, often via DM, that allegedly occurred when the women were minors.
Though he failed to get an invite to the Oscars, Elgort did make it clear that he was rooting for West Side Story from home. As stars flocked to the red carpet, the actor shared a series of photos from his previous times at the Oscars on Instagram. "I'm so proud to be a part of this West Side Story family. I'm so grateful for the times I have been able to go to the Oscars! it's always so much fun," he wrote in part, potentially hinting at an Oscar snub. "Please root for West Side Story tonight!!"
By the way, Elgort will be on your TV soon enough. His new HBO Max show called Tokyo Vice premieres April 7.