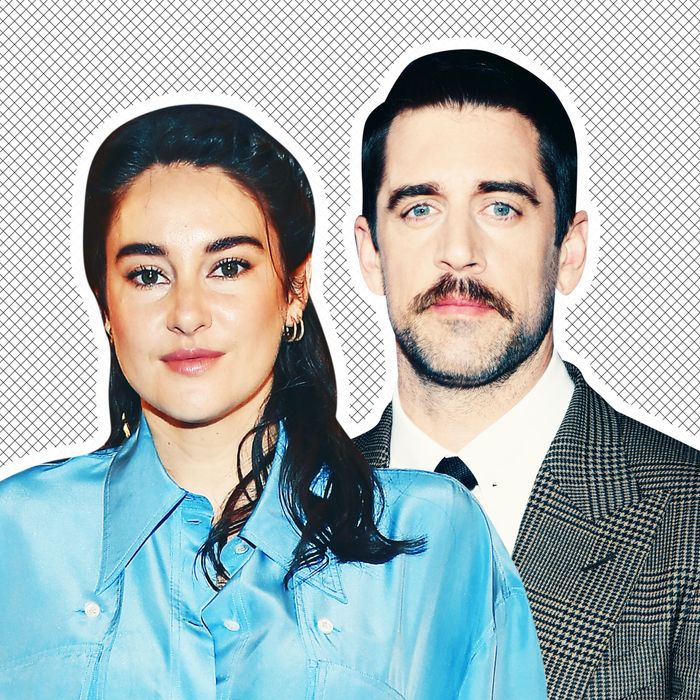 Photo-Illustration: by The Cut; Photos: Getty Images
Certain questions have plagued humanity for generations: What is our purpose? Where did we come from? Are Shailene Woodley and Aaron Rodgers together now or what? Well, it seems we have the answer to at least one of these questions as Rodgers and Woodley have reportedly called off their relationship once again.
Despite rumors that they had rekindled after calling off their engagement back in February, E! News claims that these two are officially "done." "Shailene tried to give it another shot and was spending time with Aaron," an unnamed "insider" told E! News. "But she quickly saw that everything was on his terms and nothing was going to change. There was no reason to continue and she's done with it again." Hmmm, I suppose "agreeing to disagree" can only take you so far.
In honor of this most unexpected couple, let's take a brief walk down "nontraditional" memory lane, shall we? Remember back in February 2021, when, after confirming that she and Rodgers, the quarterback for the Green Bay Packers, had been engaged for "a while," Woodley said, "I never thought I'd be engaged to someone who throws balls for a living"? Or when Woodley was horny about Rodgers having giant feet and "the hairiest hands on the fucking planet"? Or when Woodley posted this picture of baby feet on her Instagram for some reason? (These two and their feet!) Or when Rodgers misled the public about his COVID-vaccination status? Aw, I miss the good times already :(