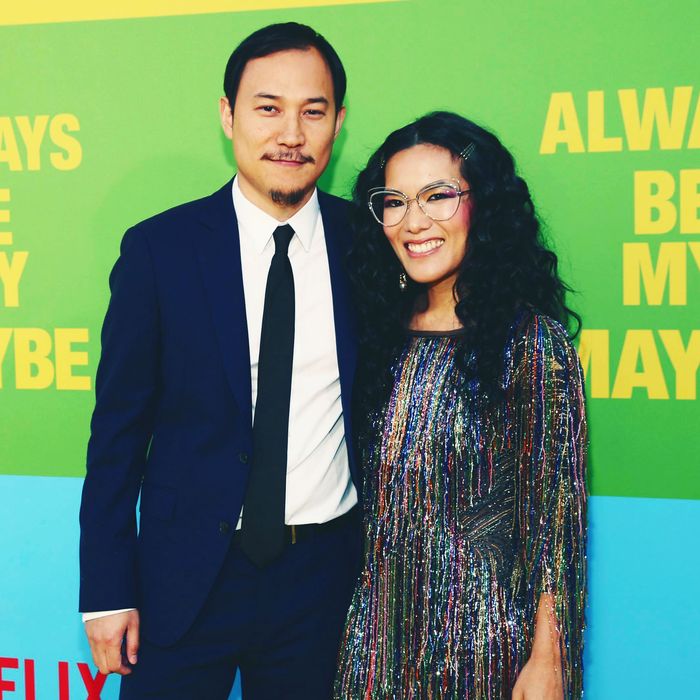 Photo: Mark Von Holden/Invision/AP/Shutterstock
Bittersweet news: People has confirmed that Ali Wong and her entrepreneur husband, Justin Hakuta, are getting divorced.
Over the course of their eight-year marriage, Wong has filmed two stand-up specials while pregnant, so please excuse me if I feel a little overinvested in their relationship. Per People, they met at a 2010 wedding while he was studying at Harvard Business School. You may remember that she said in her 2016 Netflix special, Baby Cobra, she "knew that he was a catch" when they met. She joked, "I was like, Oh my God, I'm gonna trap his ass."
Wong and Hakuta married in San Francisco in 2014 and had their first daughter, Mari, a year later, followed by Nikki in 2017. Wong wrote about signing a prenup in her 2019 book, Dear Girls: Intimate Tales, Untold Secrets, and Advice for Living Your Best Life. "Being forced to sign that prenup was one of the greatest things that ever happened to me and my career," she wrote, saying it gave her "the gift of fear" and made her "more motivated to make my own money."
According to a source, the divorce is "amicable" and Wong and Hakuta "will continue to co-parent lovingly." If there's anyone who can gracefully manage a new child-rearing arrangement, it's the woman who did two stand-up specials when pregnant.