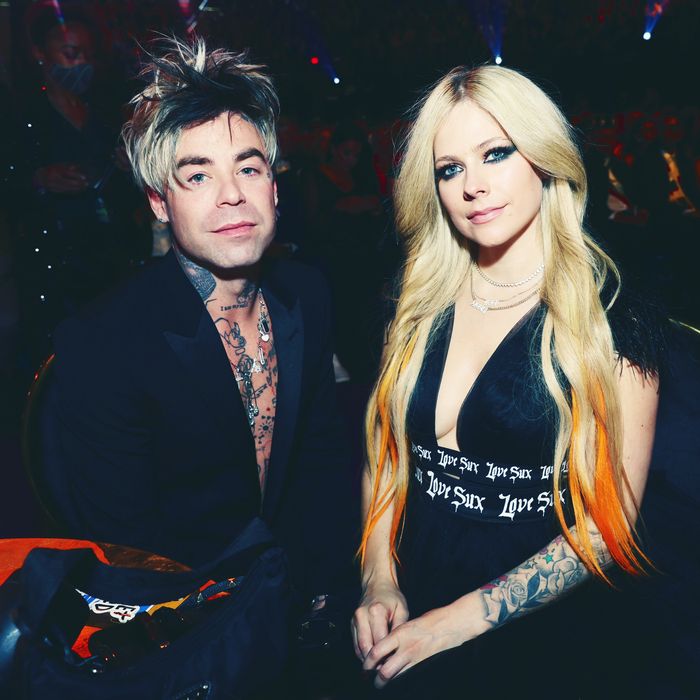 Photo: Emma McIntyre/Getty Images for The Recording Academy
It's a big week for goth love. Avril Lavigne and her boyfriend, musician Mod Sun, have confirmed that they're officially engaged after Lavigne was spotted wearing a large diamond ring this week. The couple confirmed their engagement on Instagram alongside photos of Mod Sun popping the question near the Eiffel Tower with a heart-shaped diamond ring — followed by some live violin music on the Seine. According to Lavigne's post, they got engaged at the end of March — a week before hitting the Grammys red carpet together in appropriately "punk" attire.
Lavigne and Mod Sun have been together since at least February 2021, when Mod Sun was photographed with Lavigne's name tattooed on his neck. Prior to that, they had co-written a song together, which they went on to promote as a couple. Lavigne first spoke about the relationship last April, saying that they had an "immediate connection in the studio."
Congratulations to Avril and her Sk8er Boi!