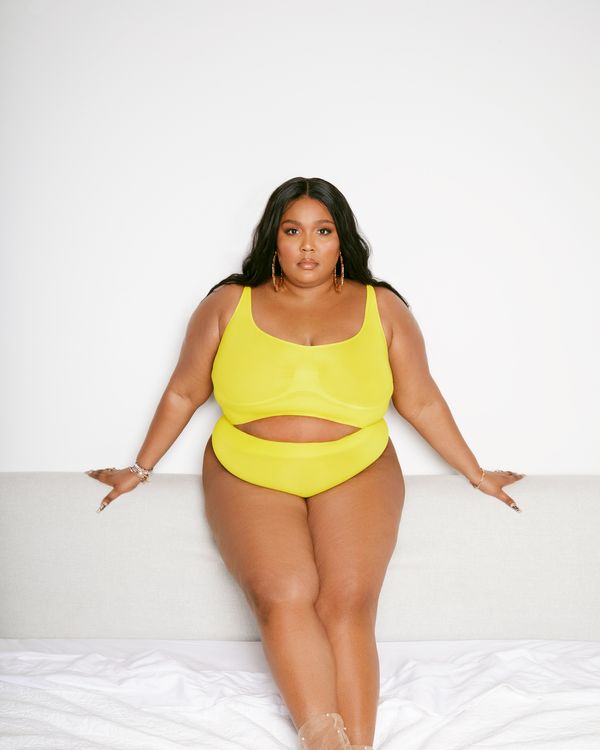 Photo: courtesy of vendor
What is it?
YITTY is a new shapewear brand from the multi-hyphenate pop star Lizzo. In sizes XS to 5X/6X, YITTY pieces start at $19.95 and are discounted for Fabletics members.
Do I need this?
Maybe you do. Until now, shapewear wasn't meant to be seen. It largely comes in neutral tones, skinlike shades of brown, black, and white to go unnoticed under your garments. Lizzo's YITTY collection comes in shades of lavender, highlighter yellow, red, and blue as well as patterns. Lizzo herself has on several occasions worn the shapewear as outerwear, including the thong. And while I will not be partaking in that, it's good to know it's an option.
Ahead of the official launch, I was able to try out a few pieces for a day. While I didn't have the most active day working from home, the best way to test the comfort of anything is to see how willing you are to wear it in your own house. After my usual daily tasks, I can safely say the most comfortable pieces were from the Mesh Me collection. The semi-sheer options didn't offer tons of shaping, but they were about as comfortable as bike shorts and far more breathable. The best support came from the Nearly Naked Short and the Midi Shaping Top, which had the most compression at the waist and silicone bands to keep the shapewear from rolling down.
What are people saying?
The response is largely positive. Fans can't wait to get their hands on the new brand. However, people are skeptical about its being offered through Fabletics because of the company's membership model. For $49.95 a month, which you can cancel or skip when you want, you get discounts and credits to use toward pieces on Fabletics and YITTY; other perks include free shipping over $50 and free returns. If a portion of your clothing budget regularly goes to activewear and shapewear, it may be worth the membership. If not, you can probably skip it.
How do I get it?
Luckily, you can shop the collection through Fabletics with or without a membership at Yitty.Fabletics.com and in select Fabletics stores.